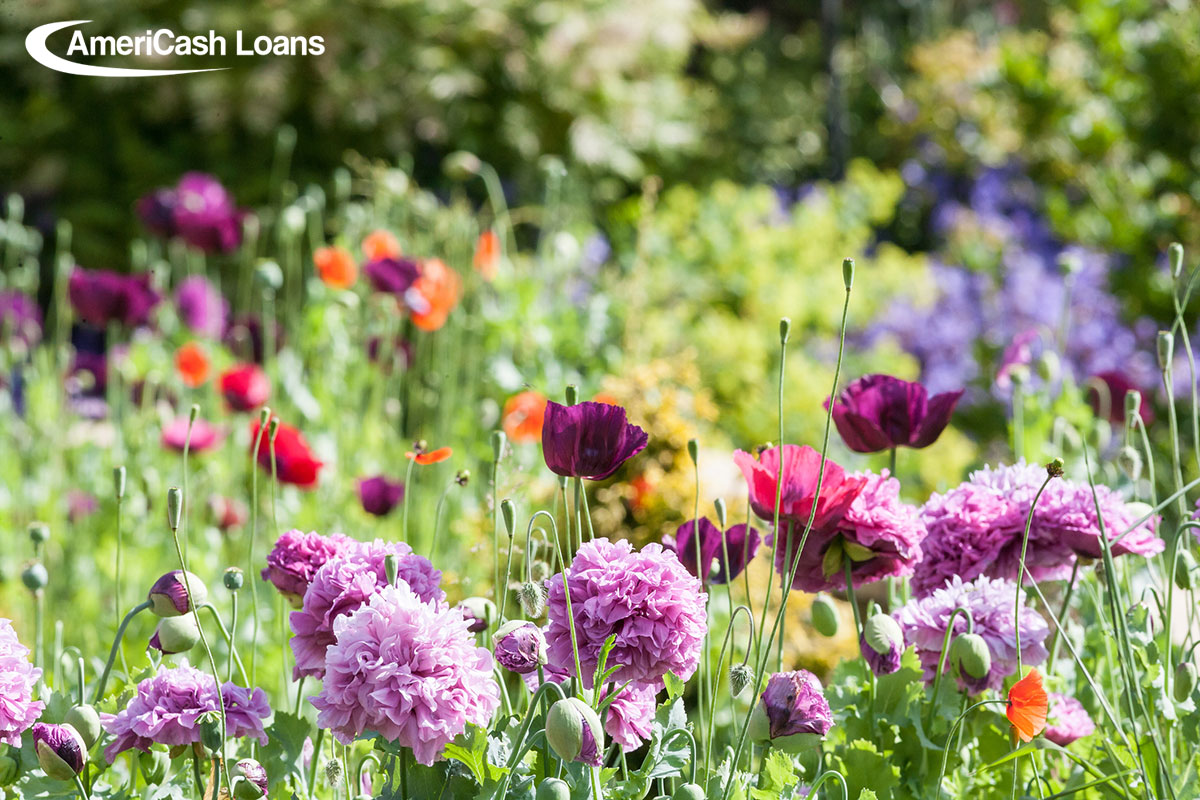 How to Plant a Garden and Keep Some Green
---
One of spring's most treasured and budget-friendly activities is planting a garden. When you plant a garden, you not only get to spend time outside in the warming weather, but you also save money on fresh, organic vegetables. Spending a little money to start your garden will pay off tenfold when you harvest, saving you money that you'd usually spend at the grocery store. Before you start your planting, consider the budget gardening tips in this article.
Start Small
Are you growing a garden for the first time? It's smart to start small, buying only a few plants until you get the hang of growing them. If your plants don't get enough water or are destroyed by freezing temperatures or a spring hail storm, you don't want to lose your entire garden budget at once. After you've gained growing experience and the weather has improved, you can invest money in more fruit and vegetable plants with a higher chance of a return on your investment. When your garden begins to yield produce, you'll start to see savings from avoiding shopping at the grocery store.
Grow from Seeds
When you're ready to start your budget garden, grow your plants from seeds instead of from starter plants. Starter plants can cost upwards of $3 each, while seed packets cost less than $1 and contain ten or more seeds. Plus, you can choose from a much wider If you buy seed packets, you'll have extras in case your plants fail, and you'll have plenty for next year's budget garden. Do lots of research on growing plants from seeds before you start.
Make Your Own Compost
Giving your plants compost is one of the best ways to deliver the nutrients to them that they need, but, buying compost at the store can be very expensive. Don't worry – you likely have everything you need to make your own compost at home. Simply save your yard and food waste and get a free or reduced-cost compost bin from your municipality or town. Before you know it, you'll be growing plenty of fruits and veggies, and saving money on your grocery bill. Making your own compost is a great way to nurture your budget garden.
Stick with Plain Planters
If you're growing your garden on a balcony or indoors in containers, don't get caught up in how your garden looks. Purchasing plain terracotta planters for your fruits and vegetables is much cheaper than buying fancy, decorated ones. Before you know it, your plants' green leaves and colorful flowers will be decoration enough anyway. Stick with plain planters and you'll take another step toward your garden being budget-friendly.
Need a little extra cash to plant the garden you've been planning all year long? Turn to AmeriCash Loans. We can get you the cash you need, fast, to invest in your spring garden. Simply
apply online
or
in-store
today and get planting tomorrow.