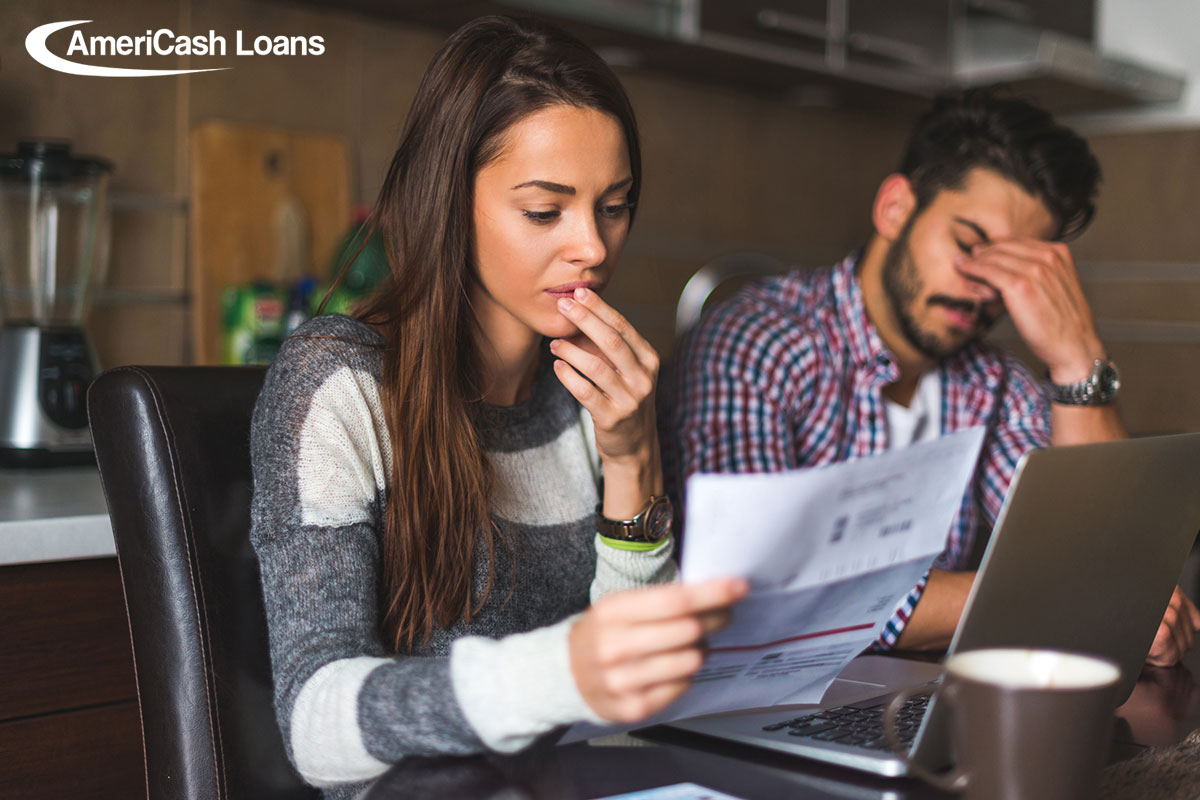 How to Recover from a Blown Holiday Budget
---
It's easy to get caught up in the excitement of the holidays and overspend. However, blowing your budget for holiday gifts, parties, and dinners can leave you without the money you need to pay your regular bills in January, only adding to the post-holiday blues. The situation can feel even more hopeless if you racked up debt by buying items during the holidays that you couldn't afford, taking out a payment plan or buying them on credit. Keep reading for tips on how you can recover from a blown holiday budget and pay back holiday debt.
Assess Your Situation
The first step in any successful plan is to understand your situation fully. In this case, take a good, honest look at your finances, including what you owe, who you owe, and which expenses you want to make a priority. It's tempting to ignore certain debts that don't seem as important as others, but your future self will thank you for taking all of your money and dues into account now.
Stop Spending Now
If you haven't already, stop spending immediately. Overspending on frivolous, un-needed items is the cause of the budget situation you're in now, so the sooner you can cut that kind of buying off, the better. Make a list of things you deem essential – like groceries, rent, electricity, and other bills – and focus on spending only on these.
Come Up with a Plan
Once you understand your money and have plugged all of the holes in your budget, you can come up with a plan on how to recover from holiday debt and overspending. Write down your total income from all sources for the month and your total debt and bill amounts that have to be paid back. Add in essentials like groceries and medical expenses. Then, determine if your income can cover all of your expenses for the month.
Supplement Your Income
If your income falls short of the amount you need to pay bills and pay off holiday debt in January, there are several ways you can supplement your income to make ends meet.
Take Out a Loan
The quickest, easiest way to get extra cash in a pinch is to take out an installment loan from AmeriCash Loans. Whether you apply online or visit your neighborhood location, our friendly and knowledgeable customer associates will be there to guide you through our painless application process. If approved, you'll have your extra cash by the next business day, giving you a little breathing room while you pay off your bills and holiday debt.
Get a Part Time Gig
Today's economy is filled with part-time work that can work for anyone. Even if you have a full-time job, you can pick up extra hours by driving for a service like Lyft or Uber, completing freelance work online, or taking on household tasks like dog-walking or cleaning house for others. These options are great for making a few extra hundred dollars every week, which can close the gap between what you make and what you owe.
Ask for Help
If you're close with your family or friends, you could ask them for financial help to get you back on your feet after holiday overspending. Your family may give you the money as a gift, allowing you to pay off holiday expenses without worrying about paying the money back. However, even if you're expected to pay back a loan to your family or friends, having the extra cash now will help you get to a stable financial place.
Cut Expenses
If expenses like cable and internet or subscription services don't make your essential items list, this month is a great time to cut them out temporarily. You'll have to go a month or two without these services, but you'll immediately see your list of expenses decrease. Being able to pay your essential bills and repay your holiday debt is worth missing your television programs for a little while.
Return Some Items
If you don't have any other options, returning some of the gifts you received for Christmas can help you put a little bit of extra money in your pocket. Before you go, make sure to research each store's return policy, as some will return the purchase amount to the original purchaser or only offer store credit for returns.
Begin Budgeting for the Next Year
After you've figured out how you'll recover from last year's holiday expenses, take the lessons you've learned and apply them to this year. Build a strong budget for the coming months, and even start thinking about how you can begin saving and planning for the 2018 holiday season. If paying off your holiday debt and bills affected your overall budget for 2018, restructure it so that you won't face financial troubles again this year. Don't forget to include saving in your 2018 financial plan.
If you've tried all of these tips and still can't make ends meet, turn to
AmeriCash Loans
.
Apply online
or
in store
today and have the cash you need as soon as tomorrow.