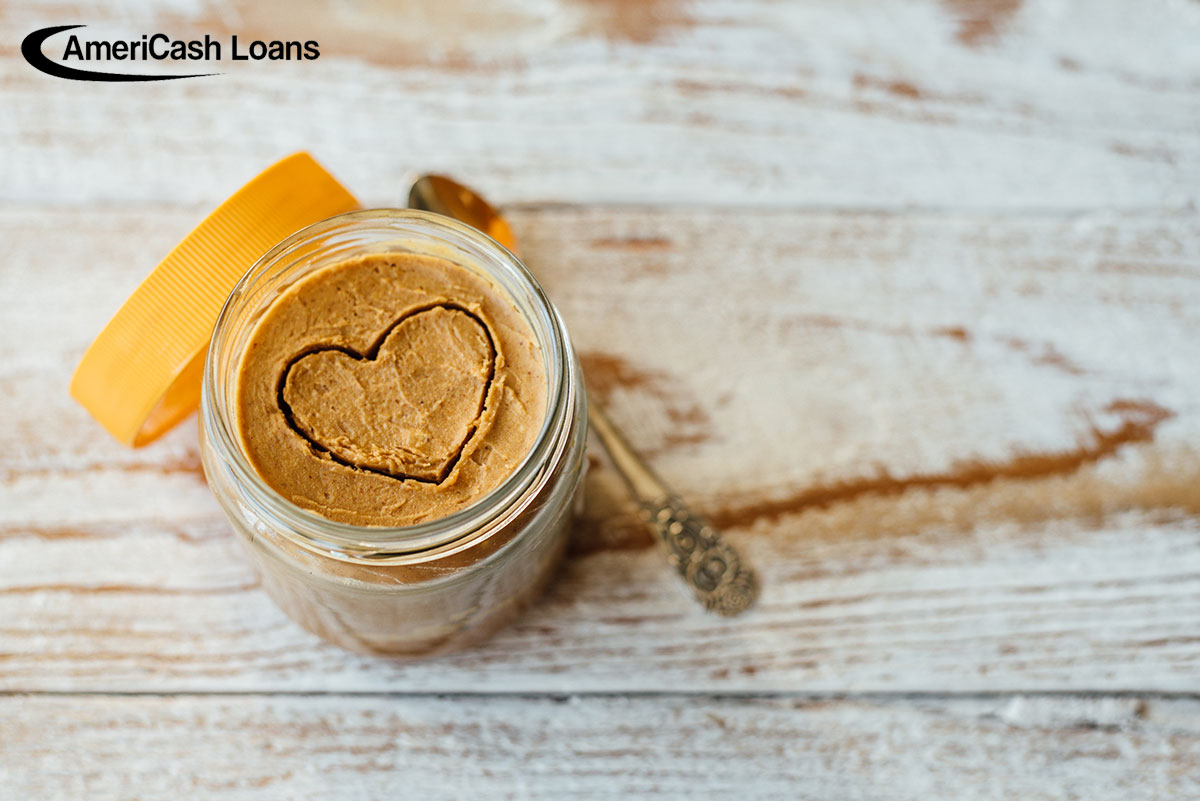 AmeriCash Loans, Jammin' 98.3, and Hunger Task Force Partner for January Food Drive in Milwaukee
"AmeriCash Loans"
"Giving Back To The Community"
---
The holidays may be over, but we're always in the spirit of giving! This month, you can help us make the lives of the less fortunate a little bit easier when you participate in the Share Your Table Peanut Butter Drive. In partnership with Jammin' 98.3 and Hunger Task Force, we're hosting 5 events through the month of January at our Milwaukee AmeriCash Loans locations. All you have to do is come to our participating locations at the times and dates below with a new, sealed jar of peanut butter. An added bonus? When you donate, you'll be entered to win some awesome comedy tickets.
You may be wondering why we're looking for peanut butter. Well, peanut butter has many benefits! It's got a long shelf-life and doesn't spoil quickly, has loads of protein and nutrition for adults and kids alike, and can be used for a variety of different meals, or be eaten on its own. It's a great way for those in need to provide their families with a long-lasting, nutritious food option.
What's this about winning? We wanted to make sure you know how much we appreciate you helping us help others, so we've partnered with Jammin 98.3 to give away tickets to the 13th Valentine's Weekend Laugh-a-Thon, which features comedians Lavell Crawford, Michael Blackson, Guy Torry, Comedian J.J., Damon Williams, and Sip Sippi. The event takes place on Saturday, February 17th at the Miller High Life Theater in Milwaukee. To enter, just bring your new, sealed jar of peanut butter in to the stores during the dates and times listed below.
Saturday, January 6th
12-2 p.m.
AmeriCash Loans
414-771-2274
801 S. 108th St.
West Allis, WI 53214
Saturday, January 13th
12-2 p.m.
AmeriCash Loans
414-354-9777
8072 N. 76th St.
Milwaukee, WI 53223
Saturday, January 20th
12-2 p.m.
AmeriCash Loans
414-383-4360
3140 S. 27th St.
Milwaukee, WI 53215
Saturday, January 27th
12-2 p.m.
AmeriCash Loans
414-354-9777
9228 West Capitol Dr.
Milwaukee, WI 53222
Friday, February 2nd
4-6 p.m.
AmeriCash Loans
414-247-1422
1935 W. Silver Spring Drive
Milwaukee, WI 53209
Remember, if you need cash fast in a financial pinch, turn to
AmeriCash Loans
. Just apply
online
or
in-store
using our quick, easy, and confidential application and have your money as soon as the next day.