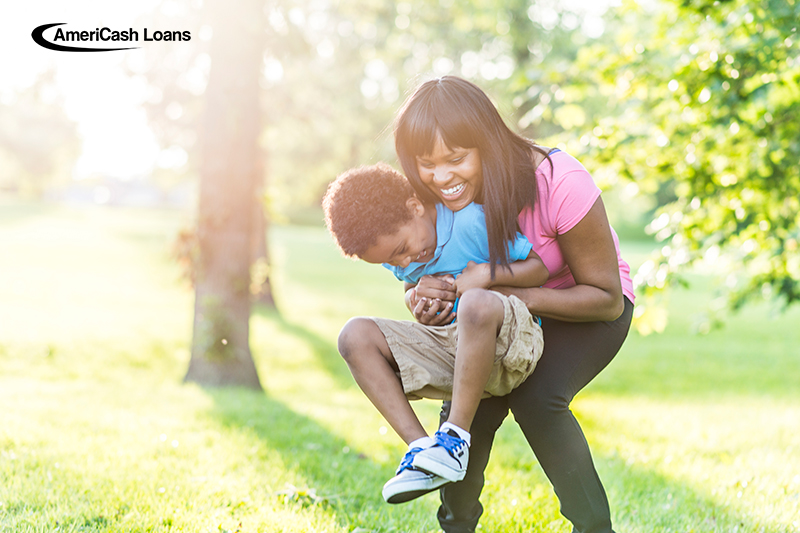 Mother's Day: Priceless Gifts for Mom
---
Your mom is special to you. She's the one who raised you and spent countless hours making sure you had everything you needed to build a solid foundation for life. Mother's Day is the perfect opportunity to show her how much you care and how much she means to you, but buying gifts can get expensive and break your budget. If you're living paycheck-to-paycheck with little-to-no room for shopping, don't worry. You can still show mom how much she means to you with these priceless Mother's Day Gifts.
Buy a Gift That Will Last
If you have a little bit of money to spend on your Mother's Day gift, stretch your cash and buy something that will last for years to come. For instance, instead of fresh-cut flowers, buy your mom a potted plant. Instead of taking mom out for coffee, buy her a new coffee maker, French press, or pour over so she can make coffee every time she feels like it. When you buy your mom a Mother's Day gift that will last, she'll think of you every time she sees it and you'll make sure you get a lot of bang for your buck.
Make Your Own Gift
If you're on a tight budget and can't afford to spend much money on a gift, you can make your own. A handmade Mother's Day gift will mean a lot to your mom because of the time and effort it took to make it. You could put together a photo album or scrapbook of your favorite memories with your mom. Instead of buying her fresh flowers, you can make flowers out of paper. If you're feeling extra creative, you can even buy beads at the craft store and make your mom a piece of jewelry she'll love. Being on a budget doesn't have to mean skipping a gift - it just means you'll have to be a little more creative with your money and time.
Get Mom an Experience Instead
The best Mother's Day gift you can give your mom is to spend time with her. If you can't spend any money on a gift, you can still give your mom an experiential present. You can give her an entire day with you, interruption-free, working in her garden or helping her with her grocery shopping. You can also take the time to make mom breakfast, do a project with her, or plan a picnic with all of her favorite foods. Giving your mom an experience will mean much more to her than a store-bought gift this Mother's Day.
If you need a little help to make Mother's Day extra special, turn to
AmeriCash Loans
. We can get you the cash you need, fast, so you can get started on planning the perfect day for mom.
Apply online
or
in-store
today and have your cash as soon as tomorrow.