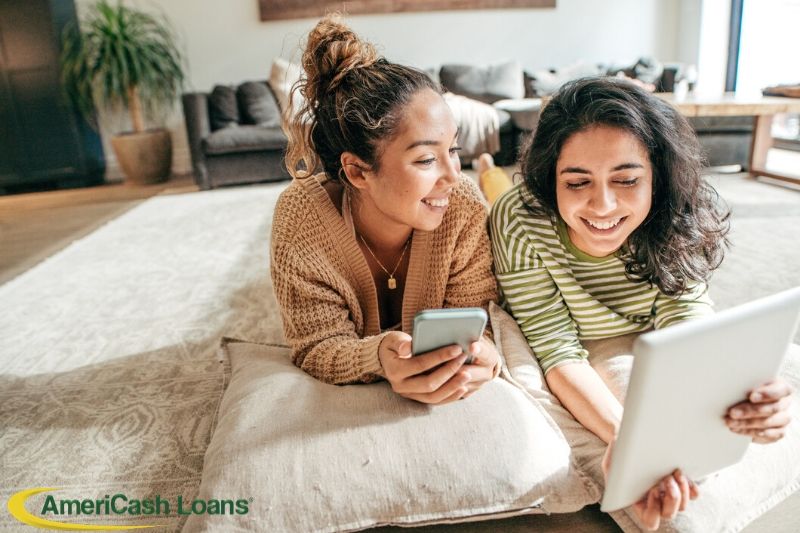 Refer a Friend – Here's How to Share Your Referral Code and Earn!
"AmeriCash Loans"
Refer-A-Friend
---
Do you love the flexible and stress-free loans that AmeriCash Loans has to offer? You probably know someone else who will, too. That's why it's great that you can refer friends, family, co-workers and other people to AmeriCash Loans so they can take advantage of our quick and easy cash loans. Better yet, you can even earn some cash for doing it. Take a closer look at the Refer-a-Friend program and all of its benefits.
How Do I Get a Link to Share With My Friends and Family?
Getting a link to share with friends and family is simple. You just log into your account and make your way to the customer portal. Then, copy the link and forward it to a friend in an email or text. You can also advertise on social media, in printed materials and using other media to make it easily accessible to all of your other contacts.
What Do Your Referrals Need to Qualify?
If you're already an AmeriCash Loans customer, then you qualify to get a referral link to share with friends. However, in order to receive the bonus, your referral has to apply for it, get approved and accept the loan. Additionally, your referral must present your name or ID number at the time of loan origination in order to be eligible. Be sure to stress this point with your friends. There's no way to go back and get credit if they miss this step. And no one wants to miss out on the bonus.
What Do I Get for Referring a Friend?
There's no point in advertising for AmeriCash Loans if there's nothing in it for you, right? That's why we'll give you $100 if your referral gets approved for a loan. Your friend will get $50 toward his or her loan, too. So there's something in it for everyone.
How Much Am I Allowed to Earn?
The best part about the Refer-a-Friend program is there is no limit to how many bonuses you can earn. The more friends you refer, the greater your earning potential. So, when you spread the word, you can put more cash in your pocket.
Why Choose AmeriCash Loans?
There are several reasons why your friends, family members, and co-workers should choose AmeriCash Loans. Our personal installment loans make it easy to get cash to pay off bills, cover unexpected expenses, or any other financial needs that may pop up unexpectedly. Same-day loans are available for people who apply in-store in some instances. We also have installment loans for those with bad credit, so don't be discouraged or hesitate to apply if other lenders have turned you town in the past.
Earn cash with AmeriCash Loans' industry-leading referral program. We provide fast, easy and convenient loans. Apply today!