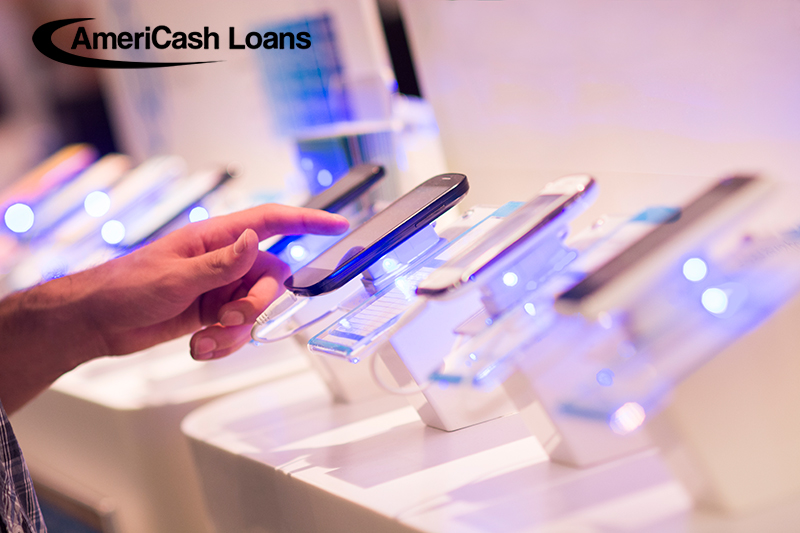 Smart Shopping: Buying a New Phone on a Budget
---
It seems like every time you get a new phone, another bigger and better model comes out shortly after. Instead of trying to keep up with the Joneses, practice smart shopping! Don't break your budget by buying a new phone, just because it is the hot new item. Use our tips below for shopping smart when the time comes for you to buy a new phone.
Prioritize your Needs
Decide what features are most important to you when buying a new phone. Do you want a great camera? A huge, clear screen? Long battery life? More gigs? Once you decide what the must-haves are for your phone, the choice will be easier to make based on your priorities.
There are more than Two Brands
Though everyone always wants to buy an Apple or Samsung phone, remember that there are other options out there that are still great and will fit into your budget. Phones from different brands have the same features as the bigger brands and will cost about half the price for a new phone. Below are some top-rated new phones that won't cost you a whole paycheck.
· The Moto G5 Plus
· Huawei's Honor 7x
· OnePlus 3T
· HTC U11 Life
· ZTE Axon 7
Buy Last Year's Model
If you are set on buying expensive Apple or Samsung phones, shop smart by buying the older models. A lot of the new phones don't have that many different features anyway. Wait for this year's new model to come out to get last year's phone at a reasonable price that may fit your budget. You can get phones that are more than a year old at even better prices. Apple still sells their 6s phone that should continue to get updates for five years after its inception in 2015.
Shop Sales
Shop smart by not buying a new phone right when the model comes out if you can help it. Wait for deals that are likely to come into effect during major holidays. You can also wait for Black Friday and Cyber Monday deals to reduce prices on popular phone brands.
Lease or Purchase through your Phone Carrier
Depending on who you use as your phone carrier, a lot of companies offer leasing options, with the choice to purchase the phone and pay the remaining balance once the lease is up. You pay a small monthly fee until the end of the lease. When the lease is up, you can either upgrade your phone and lease that one as well, or continue to pay the remaining balance of the phone you currently use. Whichever one you choose will be better for your budget, since you aren't paying a huge lump sum for the phone right up front. If you are in a plan with a friend or family member, a lot of phone companies will offer buy one phone, get one free deals. That way, you are able to split the price of one new phone and everyone is happy!
If you need a new phone in a pinch, turn to
AmeriCash Loans
. We are here for life's unexpected expenses.
Apply now
for installment loans in Illinois, Missouri, South Carolina, and Wisconsin