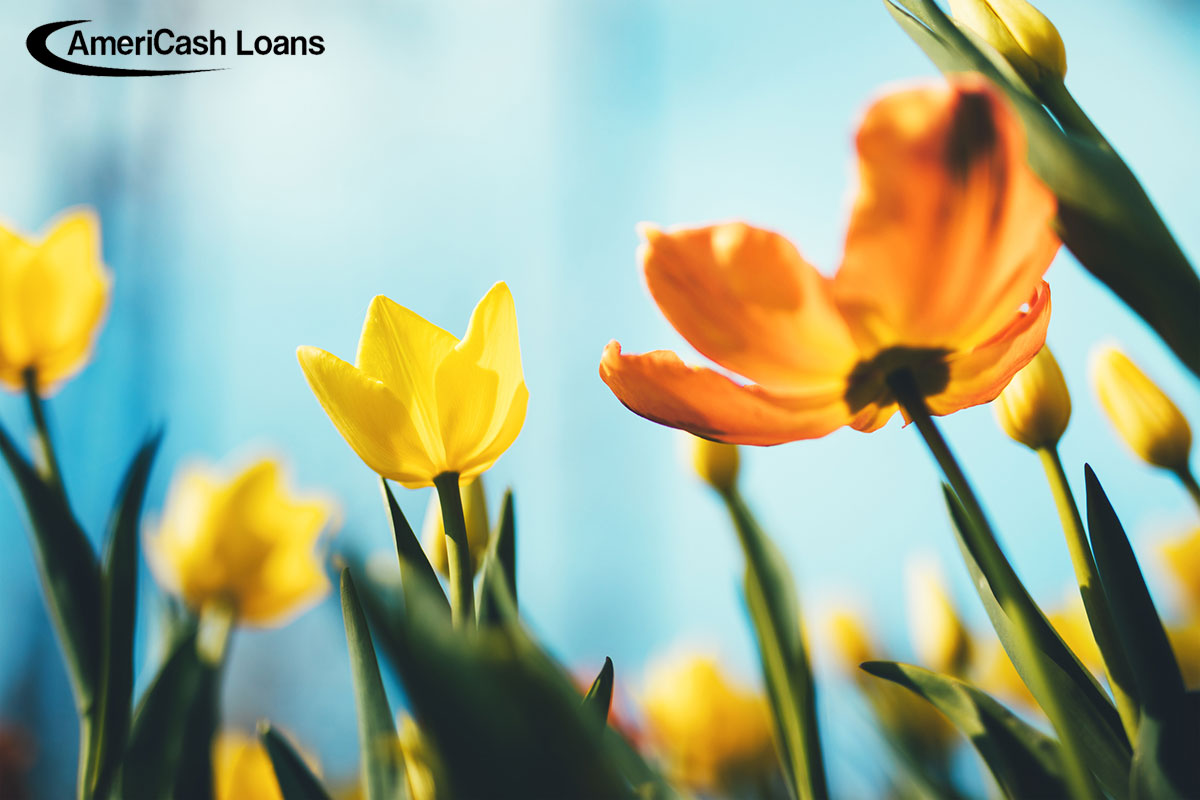 Spring Budget: Preparing for Seasonal Expenses
---
It is finally spring time! The weather is warmer, you can let the fresh breeze into your home and the feeling of opportunity is in the air. After being in hibernation all winter, you can finally get outdoors and enjoy the sunshine. But, with the changing of the seasons comes other responsibilities. Spring is a season to get things done. After all, "spring cleaning" is a popular phrase for a reason. Is your budget ready for the expenses that may come with the changing weather, or do you need an installment loan to get you through?
Home Maintenance
The best place to start spring cleaning is inside your home. Clean things that may have been neglected in the winter months like ceiling fans and the inside and outside of your windows. This is also the perfect time to check the emergency systems in your home like the fire and carbon monoxide alarms. A lot of people forget to test these regularly which can be dangerous and cause more problems in the long run.
Harsh winter weather can also do a number on the exterior of your home, especially the roof. Make sure to examine it in the spring for lost or damaged shingles. If you have an older roof, start thinking about making room in your budget for a replacement. If it needs immediate attention and you don't have the funds, taking out an installment loan might be a good idea for you. The gutters should also be inspected to make sure they drain properly when the spring rain arrives. If not, it could cause flooding in your basement or crawl space. Want to spruce up your landscaping? Spring is the perfect time to start a garden or plant your favorite flowers.
Rejuvenate your Car
After the long winter, not only does the salt need to be washed off your car, but it also probably needs different tires. Tires that are used in the winter for snow should not be used in the spring and summer months. Experts advise you change your tires once the threat of snow is gone and the temperatures have consistently been above 40 degrees. The cold winter weather also causes more potholes on the roads so be on the lookout. In addition, your wiper blades could have been damaged dramatically from ice and snow. Make sure you replace them if necessary, because you will need them for the spring rains. It is also important to check your engine for problems, specifically the belts, hoses, and the coolant. If your coolant is too old, it can cause overheating when the temperatures start to rise. Taking care of your car is an important part of your spring cleaning regimen and shouldn't be ignored.
Spring Festivities
Not only is spring for cleaning, but it is also a popular wedding season. With weddings come wedding showers, rehearsal dinners, and bachelor/bachelorette parties that all cost extra money and may not be in your budget. Not to mention if you are in the wedding party as well, the costs can add up quickly. An installment loan could enable you to enjoy your loved one's special day without worrying about money.
Spring cleaning can bring a lot of extra expenses you didn't make room in your budget for. If you need added funds to get ready for the warmer weather, visit your
local AmeriCash Loans
. We make getting installment loans fast and easy.
Apply today
!