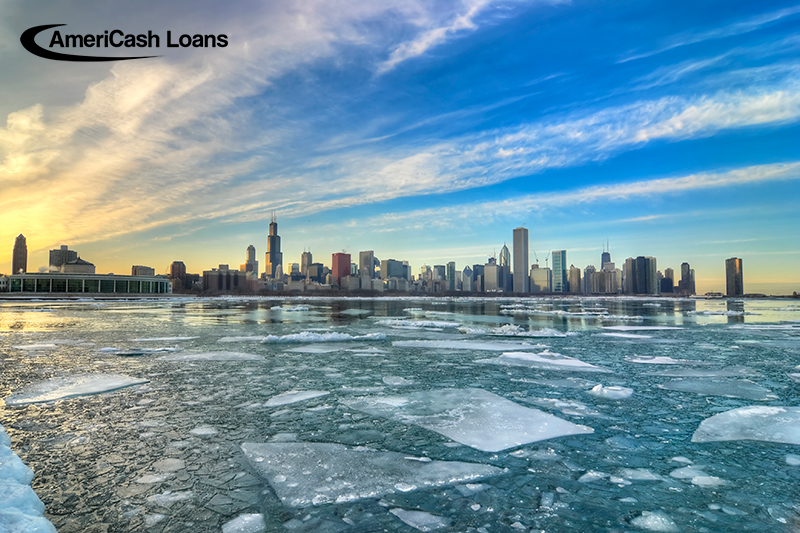 Surviving Winter in Chicago
---
Chicago is called the Windy City for a reason, and that's painfully obvious in the winter. Tips from experienced Chicagoans for surviving the season range from putting hand warmers in your gloves and pockets to keeping kitty litter in your trunk for tire traction in the snow, and running your fan to blow rising warm air down from the ceiling. Here are a few more tricks for coming out of your Chicago winter with a sunny disposition.

Take Your Commute Underground
Chicago has an ingenious underground system of walkways called the Pedway. It's climate controlled and allows you to traverse more than 40 blocks and enter 50 buildings while avoiding the snow, wind, ice, sleet and sub-zero temperatures outside. Here's an insider's tip: Use Google Maps to navigate your way through until the terrain becomes familiar.

Real Men – and Women – Wear Long Coats
Anyone who's survived at least one Chicago winter knows wearing a coat that goes down to your knees is par for the course. You want to keep as much of that cold, windy Chicago air away from your body as possible, legs included. A winter coat with a hood is even better as it keeps the cold air from whipping down your back. If you need to trade fashion for utility in winter, you'll thank us later.

Wash Your Hair the Night Before – Really
Going outside during a Chicago winter with wet or even damp hair creates icicle locks and a frozen noggin. That's likely to lead to a head cold, literally. Avoid catching a winter bug by washing your hair the night before and, if you can't, make sure you dry your hair completely before going out in the morning. Or wear a hat: Your mom was right—you lose a good deal of your body heat through your head. Better to put up with hat hair than lose several days from being sick.

Tuck In That First Layer
If the key to staying warm in the winter is wearing layers, then the key to wearing layers is tucking the first one in. This creates a toasty seal so your body heat doesn't escape and cold air doesn't find its way in. Make the first layer count, too. A light, moisture-wicking fabric hugs your body to keep heat in, but it also wicks sweat away to prevent those unwelcome chills. Then that second – and third – layer creates an insulated barrier to trap your body heat.

Beat the Hibernation Blues
Seasonal affective disorder (SAD) is a real thing. It's caused by lack of sun, fun, activity, and nutrition that naturally come with warmer weather. Vitamin D-rich supplements or foods help make up for sun-deprived days. Socialize with friends and family instead of staying put because it's too cold outside. Find a new hobby in the winter to keep your mind busy. Burn calories and stay balanced by jumping rope or lifting weights at home. Enjoy Chicago winter activities like ice skating and cross-city skiing. In short, stay healthy and try to always have something to look forward to so the shorter, colder Chicago winter days don't get you down.

Finance your Chicago winter preparedness with AmeriCash Loans. We provide fast, easy and convenient loans. Apply today!