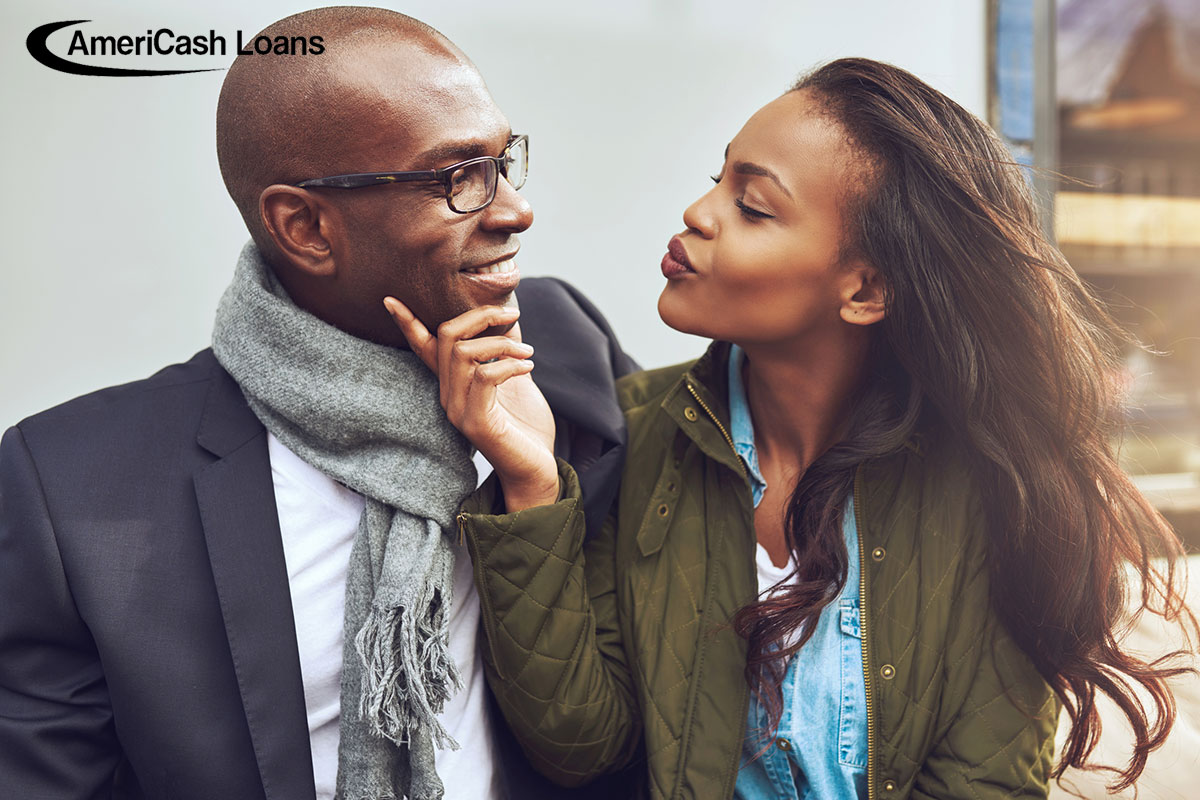 Valentine's Day: How to Make Romantic Affordable
---
This February 14th, we know you want to make your significant other feel special. Celebrating Valentine's Day is a great way to let your boyfriend, girlfriend, fiancé, or spouse know just how much you care for them. However, proving your love doesn't require you to break the bank. Whether you've just started dating or have been married for 30 years, check out our ideas for planning an incredibly romantic, affordable Valentine's Day.
Plan a Romantic Night In
Getting dressed up and heading out to a fancy restaurant is always exciting, but you can make a night in just as romantic as a night out. This Valentine's Day, bring the 5-star dining experience into your home.
Here's how:
Plan a menu and go grocery shopping. Even if you want to cook lobster and chocolate covered strawberries, you'll still save by making them yourself. Purchasing a bottle of champagne or sparkling wine is always more economical than buying a single glass at a restaurant. You can cook together to make this February 14th even more fun.
Use candles to create ambience. Light a whole bunch of candles in the room where you'll eat to set a romantic mood. You'll enhance the atmosphere and save a little cash by leaving the lights off during your candlelit dinner.
Take a little time before Valentine's Day to put together a sweet playlist. Include romantic songs, ballads by the crooners, and songs that mean something to you and your significant other. If you two have a song or you remember the songs you heard on your first date, include them on your Valentine's playlist.
Make Your Own Sweets
Purchasing chocolates, candy, or other sweets for Valentine's Day can be expensive. Don't pay more for something just because it comes in a heart-shaped box. You can spend a little time in the kitchen and make your own chocolates, cookies, cupcakes, or chocolate-covered strawberries. There are recipes for all kinds of romantic desserts online, and cooking it yourself will make it that much more special. Being sweet doesn't mean overspending on Valentine's candy.
Picnic in the Park
Don't feel like eating at home? You still don't have to spend money at a restaurant. Taking your boyfriend, girlfriend, fiancé, or spouse on a romantic picnic is a great way to make the evening special for almost-free. Plan ahead, go to the grocery store, and whip up some dishes that you can take with you in Tupperware. You can bring a cozy blanket and decorate the area you'll be sitting with string lights and rose petals. It's always a little more romantic to sit under the stars, so this is a perfect budget Valentine's date.
Creative Flower Alternatives
Giving flowers to your significant other is an age-old Valentine's tradition. However, cut flowers are usually expensive and don't last very long. To get a little more bang for your buck, give your love a plant instead. It'll cost about the same as flowers, but will last for years. Plus, your boyfriend, girlfriend, fiancé, or spouse will think of you every time they see the plant. If you absolutely insist on giving flowers to your love, consider the option of paper flowers. You can buy them or make them yourself, and they'll look lovely in a vase for a long time to come.
Craft Your Own Gift
A handmade gift from the heart will mean so much more to your significant other than a store-bought gift. If you're crafty, you can get creative and make something. It's easy to hand-craft a photo frame for a picture of you and your love or string together a custom piece of jewelry for them. If you aren't so crafty, you can still write a Valentine's Day poem to your significant other. Your words on paper are free and will be one of the best gifts you can give.
This Valentine's Day, don't bust your budget by spending a lot to make it special. With a little creativity, you can make the day romantic for free or almost-free. If you do want to go over the top, AmeriCash Loans is here.
Apply online
or
in store
today to get the cash you need in time for February 14th.