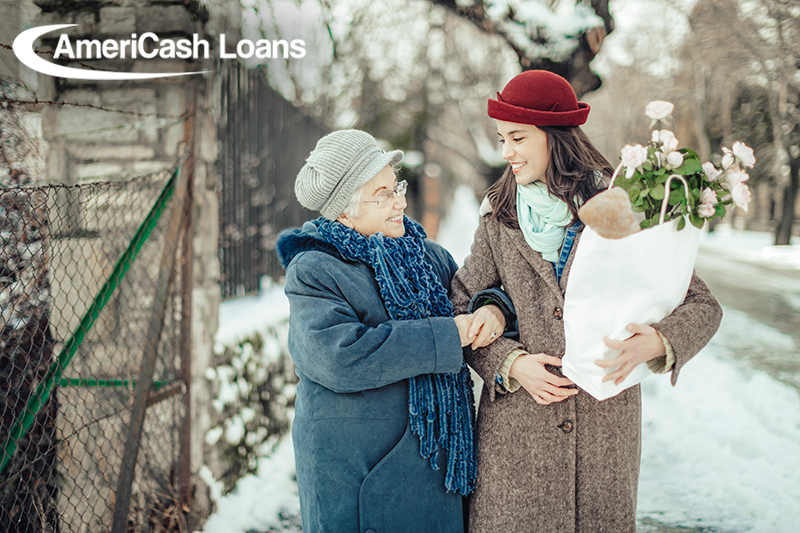 Spread Holiday Cheer this Season by Volunteering and Giving Back to your Community
"Giving Back To The Community"
---
For many, the holidays are a cheerful occasion to spend time with loved ones and give gifts. For others, it can be a painful reminder of what they lack, whether it be family, friends, money, or even just food. In addition to providing gifts for your family, spread holiday cheer by volunteering in your area and giving back to your community. You can make a difference in someone else's life this holiday and all you will need to spend is your time!
Volunteer in Illinois
The Greater Chicago Food Depository
The Greater Chicago Food Depository offers year-round volunteer opportunities, but needs even more help during the holidays. You can spread holiday cheer by packing meals, sorting and categorizing food items, working the fresh truck, or labeling the donations. You can make it a special outing by inviting your friends and family for a group volunteer experience!
The Night Ministry
This Chicago-based organization works with those who struggle with poverty and homelessness. They provide housing, health-care, and meals. You can give back by volunteering to prepare and serve meals, work the Youth Outreach Van, or just spend time with the teens and young adults at the Open Door Shelter. If you do not have time, you can also always donate toiletry and hygiene kits. Anything helps!
Illinois Valley Fuller Center for Housing
If you live in the Peoria area, spread holiday cheer by volunteering at the Fuller Center. This non-profit is only staffed with volunteers and does not accept government funding. They assist veterans in the Tri-County area with home repairs that affect their safety and security. You can help this organization with home repair or even yard cleanups.
Volunteer in Milwaukee
Habitat for Humanity
This organization believes in a world where everyone has a place to live. Volunteer to help build homes for people in need, even if you don't have any construction experience! You will receive basic day-to-day training if you choose. If construction isn't your thing, you can also spread holiday cheer by working at Habitat's ReStore. Here, you can volunteer as a cashier, office assistant, or even a store decorator!
United Way
This holiday season, what better way to spread holiday cheer and give back to your community than creating crafts and reading holiday stories with preschool students? You must be 18 and older and register by November 26
th
, there are only a limited number of spots. If you miss out, United Way provides multiple opportunities for volunteering in Milwaukee and giving back.
Wisconsin Humane Society
Humans aren't the only ones that need extra holiday cheer! Donate your time at one of the many locations of the Wisconsin Humane Society. They are looking for volunteers for dog walking, fostering, greeters, and general shelter crew.
Volunteer in South Carolina
Meals on Wheels of Charleston
Meals on Wheels of Charleston provides local seniors with support that enables them to live in their homes, instead of assisted living. Volunteers will deliver hot, nutritious meals, provide a friendly visit and perform a quick safety check. This service is especially important during the holidays when most seniors are in need of company and holiday cheer. If you can't provide time, you can also donate to give back.
Lowcountry Food Bank
Help fight hunger in your community this year by volunteering at the Lowcountry Food Bank in Charleston, SC. Provide nutrition education through teaching courses or provide administrative support with data entry and other program reporting. Work in the production kitchen and help prepare meals for children and seniors, or work in the warehouse to pack and sort food. No matter what skill you can provide, the Lowcountry Food Bank needs you!
To spread extra holiday cheer this year, visit your
local AmeriCash Loans
. We make getting installment loans of up to $4,000 easy.
Apply today
!