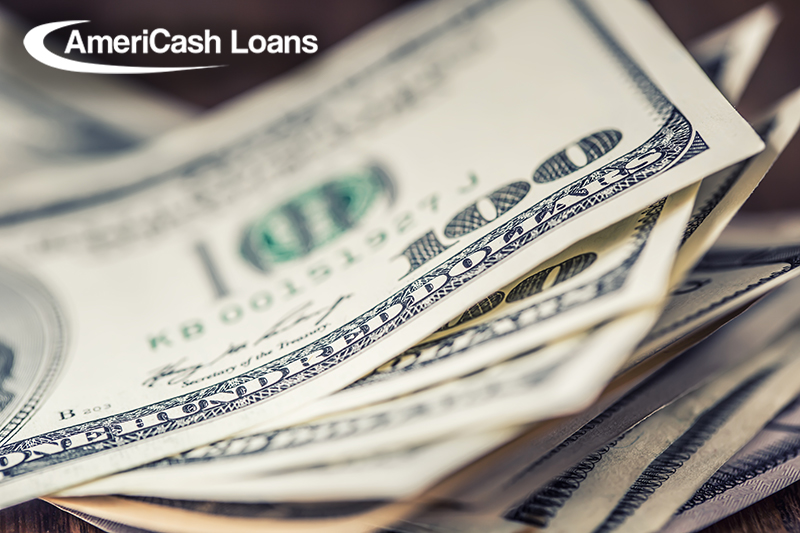 What is a Cash Installment Loan?
"AmeriCash Loans"
"Apply Now"
"Installment Loans"
---
A cash installment loan is a loan you take out and agree to pay back on a set schedule. It is called a cash installment loan because you repay the loan back in installments, usually monthly. Common installment loans are car loans and mortgages. Cash installment loans are usually considered the less risky option compared to payday or car title loans. Read AmeriCash Loans' list of reasons a cash installment loan may be right for you.
No-Hassle Payment Schedule
Unlike payday loans which make you use your first paycheck to pay off the entire balance of the loan, cash installment loans offer stress-free payment schedules. You can pay off your loan gradually instead of all at once, which can put you into even more debt. When you are approved for a cash installment loan at AmeriCash Loans, you will know your payment schedule and amount so you can plan accordingly.
No Credit Check
One of the reasons you can be denied a payday loan or car title loan is having a bad credit score. At AmeriCash Loans, we take many factors into consideration when approving you for a cash installment loan. Having bad credit will not automatically get you denied.
Confidentiality
Rest assured that your personal and financial information is secure with you take out a cash installment loan with AmeriCash Loans. Our customer service representatives go out of their way to make you feel comfortable during the confidential loan process.
Pre-Approval in Minutes
A drawback when borrowing money is that the approval process can take weeks to even months before you see the money you so desperately need. This is not the case with cash installment loans at AmeriCash Loans. Once you fill out the quick and easy application you will get your answer in just minutes. The best part about instant pre-approval is that it minimizes the amount of time it takes to get your money.
Direct Funding
After being pre-approved for an installment loan you are on your way to receiving your funds. If you apply online, you may receive your funds directly to your bank account as soon as the next day. If you apply at an AmeriCash Loans location, you will receive a check in hand that same day. The rapid speed at which you receive your money can be very helpful if you find yourself in an emergency situation.
At
AmeriCash Loans
our goal is to help those who are struggling financially by providing our industry-leading cash installment loans. AmeriCash makes getting a loan fast, easy and confidential
. Apply online
or at
one of our locations
today to see how much cash you are eligible for!
AmeriCash Loans and its affiliates do not provide tax, legal or accounting advice. This material has been prepared for informational purposes only, and is not intended to provide, and should not be relied on for, tax, legal or accounting advice. You should consult your own tax, legal and accounting advisors before engaging in any transaction.