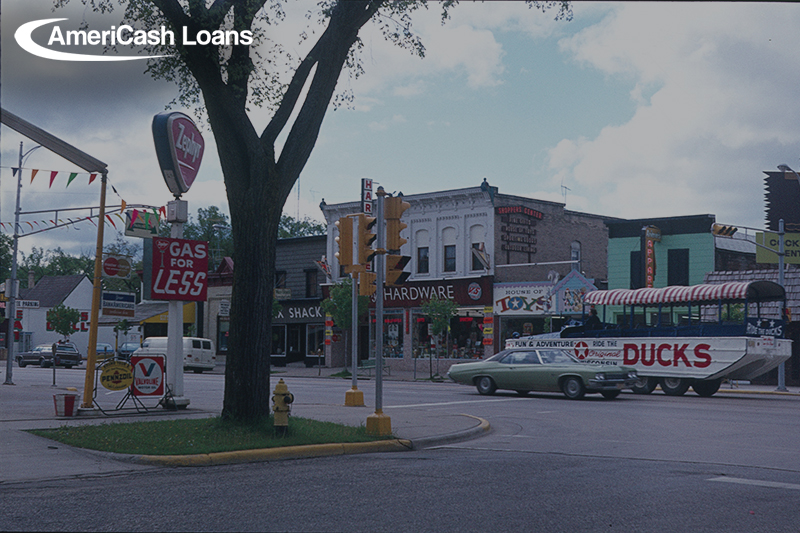 AmeriCash Loans and 103.7 KISS FM Partner for the Wisconsin Dells Summer Season Opener Card celebration
"AmeriCash Loans"
"Giving Back To The Community"
---
Are you planning a trip to the Wisconsin Dells this summer? If so, stop by our two AmeriCash Loans locations to get your free Wisconsin Dells Season Opener cards, courtesy of 103.7 KISS FM! You can save a ton of money on your vacation by just being one of the first 500 people in line at one of the locations below.
The Wisconsin Dells is known as "The Waterpark Capital of the World." With the season opener card, you can get $3, $6, $15, or even free admission to many of the attractions available for you to explore at the Wisconsin Dells. Planning on staying at one of their famous waterpark hotels or campgrounds? There are reduced rates for that too! Even restaurants and shops in the Wisconsin Dells area are offering 10% off food and other purchases. What are you waiting for? Get to an AmeriCash Loans location at the dates listed below for your free Season Opener Card!
To get your free Wisconsin Dells Season Opener Card, all you have to do is be one of the first 500 people in line at the stores during the dates and times listed below, so get there early! Remember, there is only one allowed per person so everyone has a better chance of getting their own. If you don't make it to the first location, don't worry! You will have another chance the next day with AmeriCash Loans.
Tuesday, May 15th
5 pm – 7 pm
AmeriCash Loans
414-771-2274
3009 S 108th Street
West Allis, WI 53227
Wednesday, May 16th
5 pm – 7 pm
AmeriCash Loans
414-247-1422
1935 W Silver Spring Drive
Milwaukee, WI 53209
If you haven't already, now is the perfect time to check out our new West Allis location! We moved to a new and improved store to better serve our community. It is because of loyalty of our great customers that made this move possible. Come check it out while also getting your Wisconsin Dells Season Opener Card! See you there!
To have the ultimate Wisconsin Dells summer vacation this year, visit your
local AmeriCash Loans
today or
apply online
. You can have your money today so you can plan your trip tomorrow!