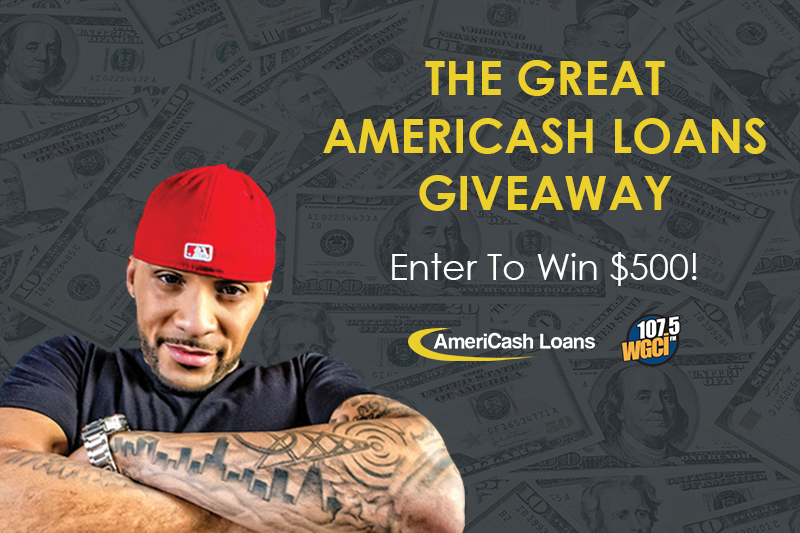 Win $500 with the Great AmeriCash Loans Giveaway
"AmeriCash Loans"
Giveaway
"Giving Back To The Community"
---
What would you do with an extra $500? Pay off your credit cards? Travel on a vacation? Go on a shopping spree? Now, if you live in Illinois, you have a chance to find out what it feels like to have an additional $500 in your bank account. Just enter the Great AmeriCash Loans Giveaway each month for your opportunity to win big!
What are the Requirements?
Currently, the Great AmeriCash Loans Giveaway is only open to residents of Illinois. To enter, you must either visit this website or the AmeriCash Loans Facebook page. You may enter on any device!
How does it Work?
Entering to win $500 with the Great AmeriCash Loans Giveaway only takes a few minutes. Simply fill out the entry form by visiting this website each month from May 1st, 2018 to July 31st, 2018. Enter before 11:59 p.m. Central Time on the last day of each month and then cross your fingers. Within the next three business days, we'll draw two lucky winners who will each add $500 to their bank accounts.
Do I Need a Loan to Enter?
There is no purchase necessary to enter the Great AmeriCash Loans Giveaway, meaning you do not need a loan to enter and having an installment loan with AmeriCash Loans will not increase your chances of winning the $500 cash giveaway. We simply want to give our followers a chance to win some cash!
Official Rules
Find the official rules at the bottom of the page here.
If you need cash fast for unexpected expenses, last-minute travel, or monthly bills, turn to AmeriCash Loans. Getting an installment loan is easy when you complete our quick, simple, and confidential loan application online or in-store in Illinois, Missouri, South Carolina, or Wisconsin.