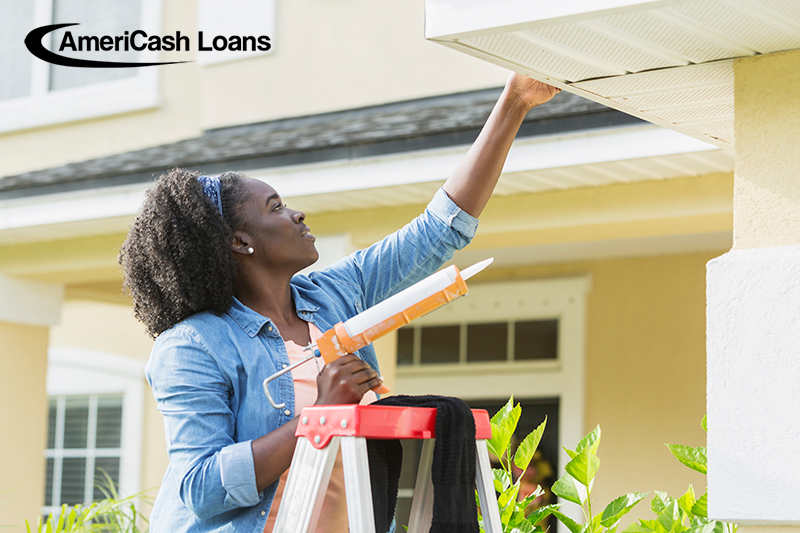 Winter is Coming; Fall Home Improvement Tips
---
The weather is getting cooler, and you can sense winter is in the air. It's tempting to get cozy and be lazy inside your warm home, but with the changing of the seasons comes home improvement responsibilities. Get your home ready for winter before it gets too cold. Is your budget ready for the expenses that may come with the changing weather, or do you need an installment loan to get you through?
Protect your Pipes
This home improvement tip you will want to do early in the fall just in case an early freeze sneaks up on you. Remove garden hoses from any outdoor faucets you have to prevent water backing up into the faucets. If freezing temperatures hit, the water will expand as it freezes and damage your pipes, leading to a more expensive issue. Be sure to drain the hoses and store them in a garage or shed.
If you have a sprinkler system, it is also important to drain that. Even though they are underground, the pipes can still freeze and burst your pipes and break sprinkler heads. If you don't own any drain valves, you may have to hire a professional to drain them for you. If you don't have room in your budget for the pro, take out an installment loan to get you by. It will be more cost effective to hire a professional to drain your system than having to repair the damage frozen pipes cause.
Reinforce your Roof
Waiting until winter to find out that your roof is damaged is a bad idea. Inspect your roof and look for warning signs such as cracked or missing shingles. If you have an older roof, start thinking about making room in your budget for a replacement. If it needs immediate attention and you don't have the funds, taking out an installment loan might be a good idea for you. As an added bonus, this home improvement tip will also increase the resale value of your home!
Fine Tune your Furnace
Possibly one of the most important home improvement tips on this list is to check and make sure your heating system is working correctly. If your furnace is over 20 years old, it could be working up to 50% less than newer models. This causes you to pay more money for less heat. Hire a professional to check your furnace before the temperatures really drop and be sure to always change your filters.
Get the Gunk out of your Gutters
Fall is prime time for your gutters to get dirty. Wait until all of the leaves have fallen off of nearby trees to clean out any leaves, twigs and other gunk that can get stuck. This prevents ice dams from forming the winter, causing damage to your gutters and your budget.
Preparing for winter can bring a lot of extra expenses you didn't make room in your budget for. If you need added funds to get ready for the colder weather, visit your
local AmeriCash Loans
. We make getting installment loans of up to $4,000 easy.
Apply today
!