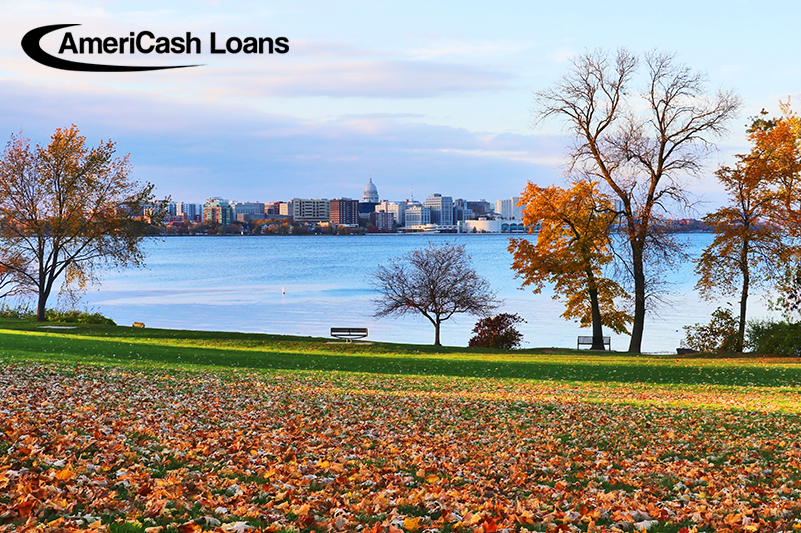 Wisconsin Fun: Festivals, Events, and Traditions
---
As the summer fades, the colors come alive in Wisconsin. Towns from Milwaukee and Green Bay to Madison and Eau Claire hold celebrations scheduled around the changing seasons and the annual harvest. It's a perfect time for a weekend getaway or a day trip to enjoy the many local fall festivals. Be sure to check out these popular September/October events.
Warrens Cranberry Festival
The
Warrens Cranberry Festival
is about more than the tangy, red berry. Held annually on the last full weekend in September (Sept. 28-30 this year) in Warrens, this huge arts-and-crafts event is a great place to kick off your holiday shopping with unique, handcrafted pieces. And if you have a hankering for cran-apple pie, cranberry scones, cranberry-maple sausage bites, and more, you've come to the right place.
Gay Mills Apple Festival
Get into the fall spirit at the annual
Gay Mills Apple Festival
. Held this year on Sept. 28-30, this celebration of the apple features parades, carnival rides, arts and crafts, live music, dancing, and plenty of apple-rich treats. There's also a popular run/walk event associated with the harvest festival, just in case you need to work off your apple pie.
Cedarburg Oktoberfest
Held from 10 a.m. to 5 p.m. on Oct. 13-14, the
Cedarburg Oktoberfest
is filled with German foods such as sauerbraten, wiener schnitzel, and bratwurst. And did we mention the beers? Plenty of specialty German beers (and wines) are available to enjoy responsibly, in addition to fun events including a sauerkraut eating contest and a German spelling bee. Wear your best lederhosen or dirndl!
Fall Art Tour
Ever wonder what's going on behind the scenes in the studios of some of Wisconsin's best-known artists? See how their beautiful artwork is made during the
Fall Art Tour
, held Oct. 19-21 from 10 a.m. to 6 p.m. in Baraboo, Spring Green, Dodgeville, and Mineral Point. Tour studios and enjoy the changing leaves as you visit with the homegrown talents sprinkled throughout the state.
Hunting Moon Pow-Wow
Honor the Native Americans who lived in Wisconsin at the
Hunting Moon Pow Wow
. Scheduled for Oct. 19-21 at the Wisconsin Center in downtown Milwaukee, the event includes plenty of singing, drumming, and dancing. For over a decade, this event has been all about tradition and celebrating the importance of native cultures.
Taking a long weekend to attend these festivals and events is a wonderful way to experience the cultures and traditions that make Wisconsin so special. Of course, the costs of staying in hotels, purchasing crafts and art, and eating out can add up. A creative way to pay for your getaways this fall is with an installment loan from AmeriCash Loans. Learn more about how these loans can work for you online at
AmeriCashLoans.net
.