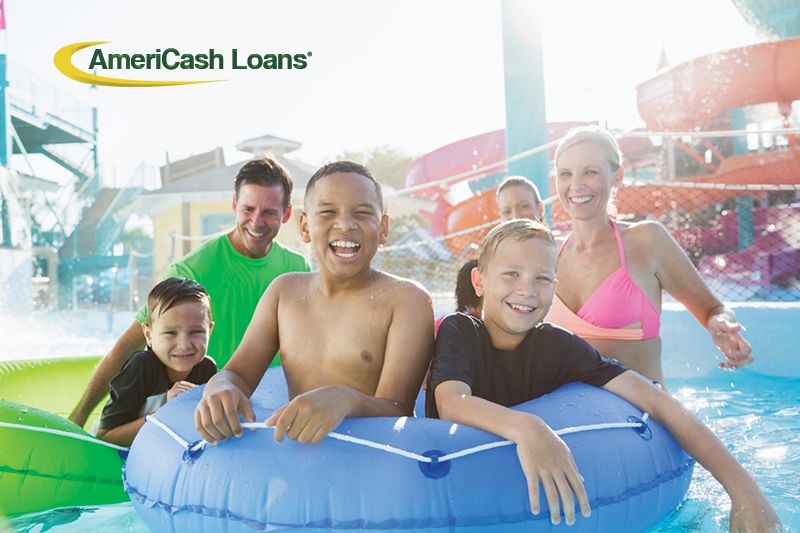 AmeriCash Loans in Kenosha is Giving Out Dells Season Opener Cards
"AmeriCash Loans"
"Giving Back to the Community"
---
Giving back to the community is a consistent priority for AmeriCash Loans and that is why we have created an event for the community. The event is on Saturday, May 18
th
so come get great discounts with a Wisconsin Dells Season Opener Cards. We are located at 6430 Green Bay Rd Kenosha, WI 53142 and the event is from 12PM to 2PM. Be sure to get in line early because we are expecting a large turnout. Season Opener Cards are handed out on a one per person, while supplies last basis. The Wisconsin Dells weather should be great this year so come and get the Wisconsin Dells Season Opener Cards that will save you a lot of money.
About the Event
Since we are partnering with 103.7 KISS-FM for this event, you will get the chance to see radio host Riggs at our store! He will be available to meet you at the event! You will also have the opportunity to learn more about AmeriCash Loans and the personal loans we offer. Other local business will be at the event and having their own promotions so be sure to check them out as well. As for the Wisconsin Dells Season Opener Cards, they will have incredible discounts on dining, hotels, shopping and attractions. To see all that the Wisconsin Dells Season Opener Cards have to offer, you're going to have to get one for yourself! Visit the
103.7 KISS-FM
website to learn more.
About the Wisconsin Dells
Known as "The Waterpark Capital of the World!®", the Dells is home to America's largest outdoor waterpark, Wisconsin's largest indoor waterpark, the nation's largest combination indoor/outdoor waterpark resort, and the highest concentration of waterparks on the globe. In the Dells, you'll find every kind of water ride and slide there is – from extreme plunge slides to racing speed slides, and massive wave pools to lazy rivers – more than 200 waterslides in all! Visit the
Wisconsin Dells
website for more info.
About AmeriCash Loans
AmeriCash Loans is proud to be a part of the Kenosha and Wisconsin community. We help to serve the community by offering personal loans. If you have been turned away from other lenders because of your credit then we can still help you get the money you need. To learn more, go to our website at
AmeriCashLoans.Net/Apply
or call 888-907-4227 to speak to a friendly customer service agent. For our returning customers, have a look at our Refer-A-Friend program at
AmeriCashLoans.Net/Referral-Program
. For every friend you refer to us, we give you $100 and your friend gets $50 towards their new loan.
We hope to see you at the event and that you take advantage of the great deals in the Wisconsin Dells Season Opener Cards! To see our other community events, check back on out blog
AmeriCashLoans.Net/Community
.