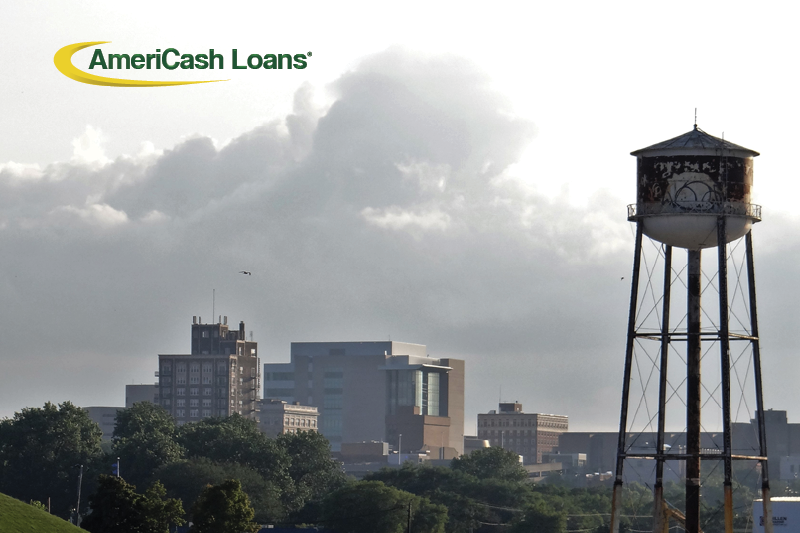 AmeriCash Loans in Waukegan
---
For residents of Waukegan, Illinois, the AmeriCash Loans office is conveniently located in your town for easy approval installment loans. With these loans, customers have an opportunity to pay for emergency costs like medical bills, as well as cover costs for fun adventures like family vacations across the state or nation. When you're looking for installment loan direct lenders, you don't even have to leave your neighborhood. This loan store offers a wide variety of services to help you meet your financial needs today.
Spotlight on Waukegan
The AmeriCash Loans office in Waukegan is centrally located to serve the more than 90,000 residents of Waukegan, IL, the county seat and largest city in Lake County. The town has proud, blue-collar roots that go back to its early abolitionist history when all residents were treated with dignity and justice, and still reflects those values today. Today, the diverse community is a haven for strong marriages and families, stretched along the beautiful banks of Lake Michigan. Besides the county government, the top employers include the school district, Cardinal Health, Vista Health System, and Uline. The town's economy continues to grow as developers work to create redevelopment plans to bring new restaurants, retail shops, and improved infrastructure to the downtown area and the surrounding areas.
Where Can You Find AmeriCash Loans?
The Waukegan AmeriCash Loans location can be found at 924 N. Green Bay Road, and is open from 9 a.m. to 7 p.m., Monday through Friday. The office is just a few minutes from the Interstate 94 Grand Avenue exit, next to the Jewel-Osco in the Grandview Court shopping center. You can also reach the AmeriCash Loans office in Waukegan from the 573 Pace bus line, using the Green Bay/Grandville stop.
In-Office Services Available
The local staff in Waukegan are dedicated to providing the good customer service you deserve. When you apply for an installment loan, be sure to bring a valid I.D., banking information, and proof of income. There is no credit check required, and you often find out immediately if you qualify, and may even have your check in hand by the time you walk out of the store. To see more information about the location and read our testimonials, click on the website for the Waukegan, IL, location.
It has never been easier to apply and receive money in Waukegan. If you'd like to learn more about the process, you can also call our national call center at (888) 907-4227 or email us at
cs@americashloans.net
. To see a list of all our popular locations in Illinois and elsewhere in the nation — or to simply read more about the smart way to cover your purchases — visit
AmeriCash Loans
today.