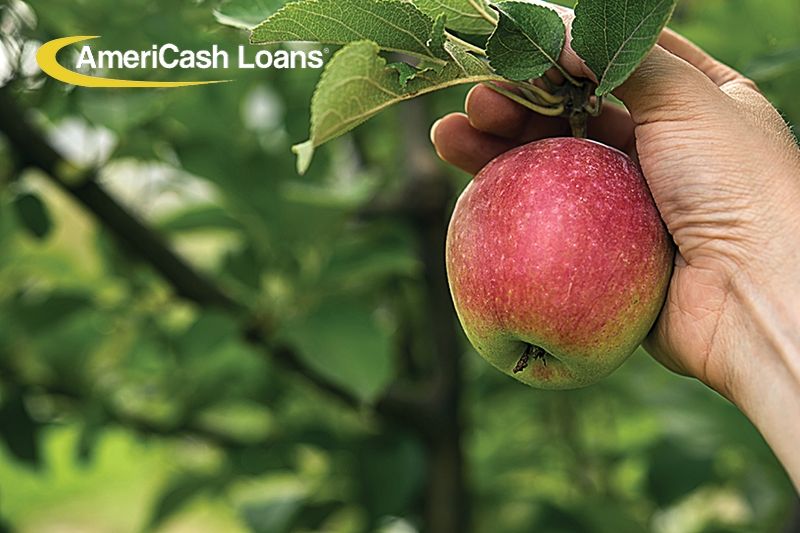 Best Places for Apple Picking in Wisconsin
---
Whether you're looking for a fun-filled day with the family, a unique date idea for just you and your sweetheart or some juicy apples for your apple pie recipe, spending a few hours at the apple orchard is the perfect choice. Luckily, there are many places to go apple picking in Wisconsin, right in your own backyard. Many of them offer sweet treats, hayrides, and other fun fall activities that you can enjoy as you soak up the crispness in the air and colorful changing leaves. Celebrate the season by visiting one of these top places in the state for apple picking.
Apple Holler in Sturtevant
Located about half an hour south of Milwaukee in the town of Sturtevant, there's more than apple picking to do at Apple Holler. Enjoy amazing food at the restaurant, bakery and country store, all of which are open regularly. Take a hayride and hang out by the campfire. Pick out a pumpkin for Halloween, and take part in several other fall activities when you attend one of the many harvest festivals hosted throughout September, October and early November.
Erickson's Orchard & Country Store in Bayfield
The town of Bayfield is a quaint, old-fashioned tourist destination along the shore of Lake Superior, and it also happens to be home to one of the more beloved places for apple picking in Wisconsin, perfect for gathering ingredients for your apple pie recipe. At Erickson's Orchard and Country Store, make sure you stop by the shop to pick up some of the more famous apple cider doughnuts in the state. Plan your trip in October so you can attend the Apple Harvest Festival that takes place here.
Ecker's Apple Farm in Trempealeau
If you live farther south or on the west side of the state, head to Trempealeau to check out Ecker's Apple Farm. A popular spot for weddings and entertaining events, like the Honeycrisp Hootenanny, Ecker's is geared more towards adult visits — it even has its own beer garden.
The Elegant Farmer in Mukwonago
Head about 30 miles southwest of Milwaukee, and you'll find yourself at the Elegant Farmer just off I-43. Publications across the country, ranging from the Wall Street Journal to the Food Network, have declared the orchard's "apple pie in a bag" to be the best apple pie in the country. The state's residents and visitors have declared this spot one of the best places for apple picking in Wisconsin, too. Take part in numerous fall activities throughout the season, including the Old-Fashioned Farm Fair and the Autumn Harvest Festival. In addition to apple picking, you can take a hayride, eat at the orchard's deli, and do some shopping for some homemade and private-label treats. This will leave you feeling inspired to try your own apple pie recipe when you get home.
Don't let a lack of cash stop you from having fun with friends and family this fall. Instead, consider an installment loan from AmeriCash Loans. Apply today by visiting
our website
— it's quick and easy.