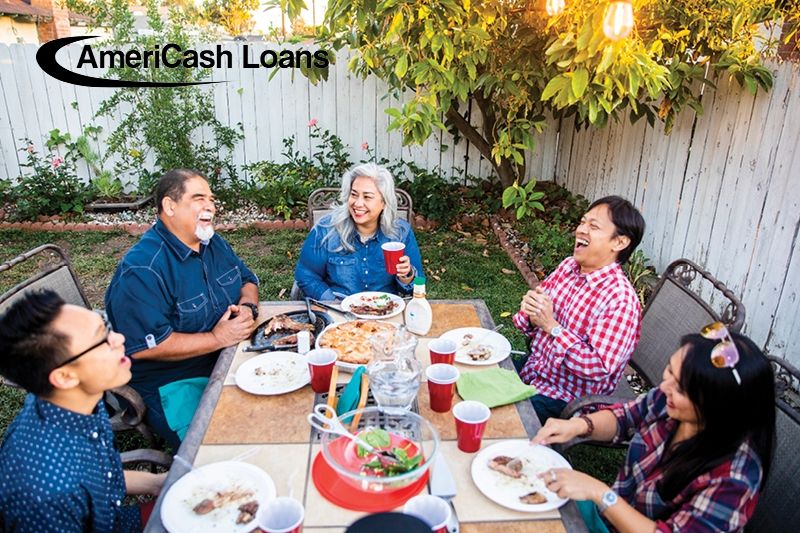 Awesome DIY Ideas for July 4th
"Save Money"
"Tips and Tricks"
---
Saving money on your holiday decor doesn't mean you have to settle for anything less than fabulous. Fourth of July is a time for fireworks, family and fun. Hang your flag, plan your menu and get ready to celebrate America with a few creative DIY ideas that you can whip up quickly — and for budget-friendly prices.
Let the Patriotic Wind Blow
Get the front porch or backyard party-ready with a few patriotic windsocks. As the perfect companion to the flag, one or more of these creative DIY decorations can add flair to your holiday. They also make festive Fourth of July party favors if you're having a big bash. Best of all, you only need a few simple materials, including:
A hot glue gun
An embroidery hoop
Twine and an S-hook to form the hanger
Ribbon (a mix of thick, thin, lacy, shimmery, shiny and matte in your favorite red, white and blue hues)
Tie or glue ribbons onto the hoop, wrapping each piece at least once around to hide the hoop. Let each ribbon strand hang down a foot or so. Once you've complexly wrapped the wind sock, cut two equal-length piece of twine and glue each piece to the inside of the hoop, spacing the ends equally to create four quadrants. Attach the S-hook, and you're ready to hang it.
DIY Centerpieces
Save money on table decor while letting your patriotic flag fly with homemade centerpieces. Snag a few jars or bottles from your recycling bin, and remove the labels. Wash and dry the jars thoroughly. Then, spray paint them red, white and blue. Glue ribbon to the center, top or bottom if desired. Let them dry, and add your favorite flowers from the garden along with cute dollar store pinwheels. You can use a similar method to create perfect silverware holders out of mason jars for an organized outdoor buffet.
Patriotic Planters
There's nothing like colorful plants to add life to your outdoor space (or the indoor space for that matter). Take your planters up a notch by painting plain resin or terracotta pots using foam painter brushes and a mix of red, white and blue chalk paints. Stars and stripes add pizzazz to the holiday.
Light It Up
Another fun DIY idea is to transform old string lights into a creative holiday centerpiece that saves you money while adding a festive glow to your party. Use a cutting machine, or find a template to cut out lantern stars by hand from card stock. Use red, white and blue paper, decorating a few with silver or gold glitter to add shimmer and shine before attaching the lanterns around the string lights.
Celebrate America in style, and enjoy a stress-free summer with a loan from
AmeriCash Loans
. We make it easy to get extra funds with loans of up to $4,000.
Apply now
! You can also call a friendly service rep at 888-907-4227 to apply.