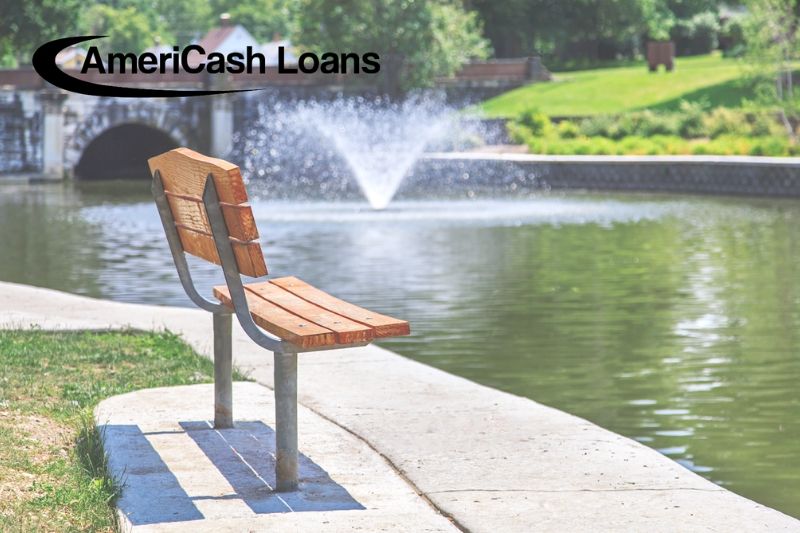 Bloomington Store Opening
"AmeriCash Loans"
Illinois
"Installment Loans"
---
Our Bloomington, IL store has moved to a new, more convenient location to better serve the community. Located just on the corner of Historic U.S. Route 66 and Morrissey Drive, we're thrilled to offer the same outstanding customer service and easy installment loan options as always. You can find your neighborhood AmeriCash Loans at the following address:

1605 Morrissey Dr
STE 103
Bloomington
IL 61704
Believe it or not, Spring is just around the corner and warmer weather is soon to follow. With all the exciting events and activities going on in Bloomington, the new AmeriCash Loans location is perfectly situated to serve you better than ever. From sporting events to museums, to discussion groups and dance classes, there's always something going on in your city for the whole family.
Miller Park Zoo
Legend has it that the zoo started with a lion called "Big Jim" and has become one of the city's favorite day trip locations. A staple of Bloomington, the Miller Park Zoo isn't just a place where you can view exotic animals, but a chance to learn and interact, too. Check out the many exhibits and educational tours for an experience for the whole family! Here are just a few upcoming events:
02/13 MPZ Active Senior Tours (2nd Wednesday of every month)
02/16 Winter Animal Enrichment Day at the Zoo
03/02 Miller Park Zoo Stampede
03/08 Parent's Night Out
03/30 Bunny's Birthday Party at the Zoo
Museums
Have you ever wanted to get to know your city better or learn something new? Bloomington, IL, is rich in history and culture. Visit our many museums like the Prairie Aviation Museum or McLean County Museum of History. You might be surprised by how fascinating history can be!
Prairie Aviation Museum open Fridays, Saturdays, and Sundays from 10 AM to 3 PM in March
McLean County Museum of History
01/21 Free Admission to honor Dr. Martin Luther King
02/01 Tour de Chocolat
02/02 Under the Dome Knit In
02/05 History Reads Book Club- The Last Lincolns
02/08 History-Social Sciences Teacher Symposium
02/12 Wet or Dry? Prohibition in McLean County
02/14 Lunch and Learn
02/21 The Soldier's Plot
Sports
Bloomington has long been the go to championship city for state sports. You don't have to wait long for an IHSA or college sporting event in our city! Recapture your love for competition and inspire your children by checking out upcoming sporting events in Bloomington. Or simply visit one of our arenas like the Grossinger Motors Arena and the Pepsi Ice Center.
Upcoming events at the Grossinger Motors Arena
01/21 Flying Aces Vs Madison Capitols Hocky
01/25 – 01/26 IHSA Competitive Dance State Finals
02/01 – 02/02 IHSA Competitive Cheerleading State Finals
02/08 – 02/10 Hot Wheels Monster Trucks Live
02/15 – 02/16 Flying Aces vs Tri-City Storm
02/16 ISU Redbird hockey vs. University of Illinois
Outdoor Activities for Springtime
Did you know that Bloomington has a 24 mile trail built over an abandoned railroad? Whether you enjoy cycling, running, skating, or good old fashioned walking, Constitution Trail is a fantastic way to get in shape and enjoy the great outdoors. Not your style? No problem, Bloomington also has plenty of options for camping (or glamping!). If you're a star gazer, clear skies with majestic views of the Milky Way are just a short distance away. The season of rebirth, Spring is a beautiful time of year to enjoy outdoor activities.
Art
Galleries and theater venues abound in Bloomington. If you've never been, this year is the year to start! As Thomas Merton once said,
"Art enables us to find ourselves and lose ourselves at the same time."
Maybe you want to find yourself; or maybe you just want to get away from it all and lose yourself in creativity. Whoever you are, whatever your background, there's a place for you. Here are just a few:
McLean County Arts Center
Inside Out: Accessible Art Gallery and Cooperative
Jan Brandt Gallery, LLC
Eaton Studio
Mail Gallery 404 Inc
Bloomington Center for the Performing
Cometogetherspace & Cometogetherstudios
Artful Designs
While you're out enjoying all the things there are to do in Bloomington, IL, visit us at our new neighborhood AmeriCash Loans store on the corner of Historic Route 66 and Morrissey Dr., See if an installment loan of up to $4,000 is right for you and your family for all of this year's activities!