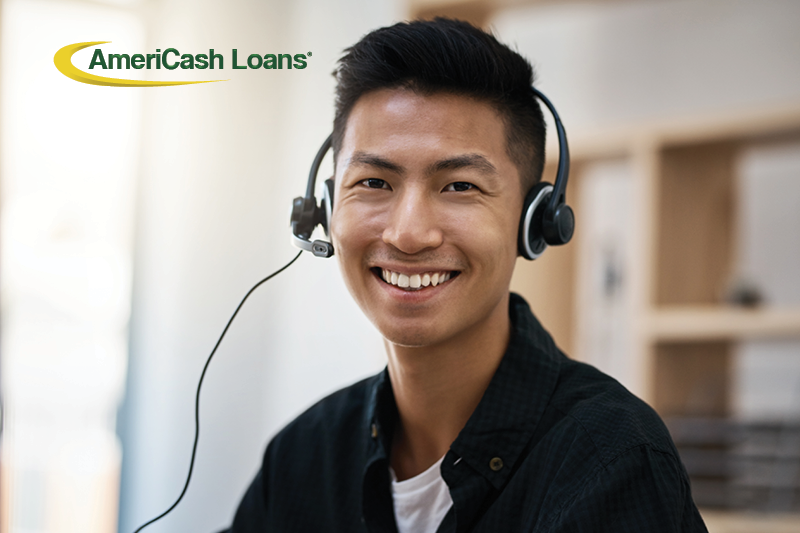 Customer Service Matters at AmeriCash Loans!
---
Providing fast cash and no credit check loans isn't all AmeriCash Loans is known for. In addition to our simple application process and fast approvals, customers consistently praise our excellent customer service. Overall, we strive to make your entire experience stress-free with friendly customer service and fast, easy, convenient borrowing. Learn more about four of the ways that AmeriCash Loans shows love for our customers.
Easy Access
Unlike some lenders that you have to jump through hoops to get in touch with, AmeriCash Loans gives customers and potential customers several points of contact. Friendly, knowledgeable customer service representatives are reachable by phone Monday through Saturday from 8 a.m. until 8 p.m. All you have to do is dial 888.907.4227. You can also get valuable insight and information from AmeriCashLoans.Net, or get in touch with us by mail. And if you prefer to reach out, read reviews, or learn more about us on social media, you have four options:
Additional Resources on the Blog
The best lenders aren't afraid to dole out a little financial advice to help get you on your way, and AmeriCash Loans is no exception. We've created a real resource that you can use to learn more about topics like budgeting as a single parent, doing seasonal home improvements, finding travel deals, and other activities. Even if you're not a customer, it's worth checking out the blog once a week or so to read the latest posts and build your knowledge base.
Testimonials
Still unsure if customer service is AmeriCash Loans' top priority? Consider a few of these testimonials from real people who have taken advantage of the simple application process, fast approval, and next-day funding.
Lauren D., a customer since 2003, says, "The staff is very professional, friendly, and kind. Thank you so much!"

John S. says, "Very, very courteous and respectful service."

Steven K. says, "Your staff on Division Street in Chicago are AMAZING! Keep up the awesome work!"

Calina K. says, "Never any issues, always there when I needed them, and were right on time!"

Jimi R. says, "I have had nothing but a great experience with them."
AmeriCash Loans' Referral Program
We understand the value of treating customers well and providing exceptional service. We also understand that customer service is at the heart of any thriving business. That's why we started a referral program that pays you $100 to refer a friend or family member — and they get $50, too. It's a win-win, and you get unlimited opportunities to make a little fast cash for your wallet. But none of that would matter if we weren't providing next-level customer service to begin with.
Experience fabulous customer service for yourself with
AmeriCash Loans
. We provide fast, easy, and convenient loans of up to $4,000.
Apply today
!