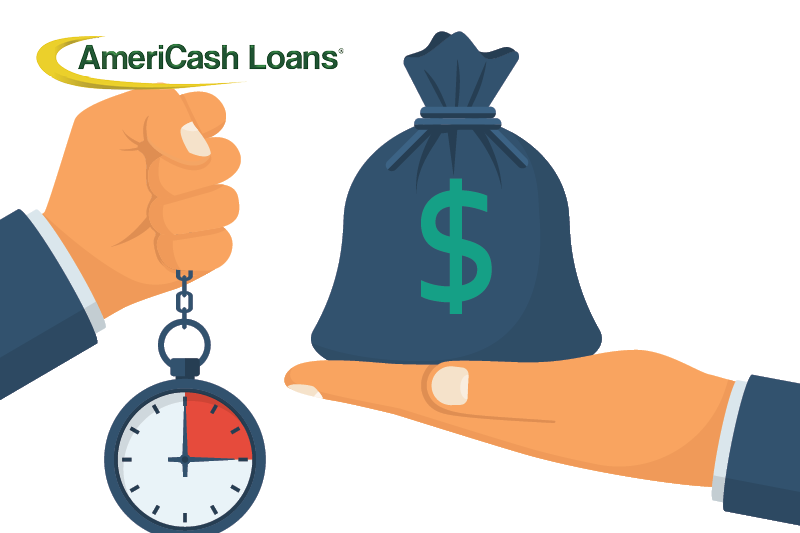 Installment Loans 101
"AmeriCash Loans"
"Apply Now"
"Installment Loans"
---
You may be wondering, "What is an installment loan"? Or "Is an installment loan right for me"? You wouldn't be the first person to ask this question or even the first to need one. Here is a guide to installment loans and if AmeriCash Loans can fit your needs.
What is an Installment Loan?
There is a simple answer to a simple question; an installment loan is a loan that has been taken out and repaid in multiple payments over time. These payments may have a multi decade long duration, involving many payments or a relatively short duration with at least two payments. The loans offered here at AmeriCash Loans are in person or online installment loans. Once you are approved for an installment loan with us, you can set up a series of payments, that way we can help you stay on track with repaying your loan. To see the max loan amounts and max duration of our installment loans, visit
AmeriCashLoans.com
and search by your state.
Uses for Installment Loans
Now that you have the basic understanding of what this type of loan is, what do you use it for? Installment loans have a variety of uses including buying houses, cars, vacations, household appliances, personal loans, etc. Typically, a consumer doesn't have the full amount of money needed for the product when they buy it. So, an installment loan is a great way to get the product right away and pay over time. At AmeriCash Loans, we offer online installment loans that give you the money to make necessary purchases. Do you need the funds for a quick home or car repair? We are here to help! We will work with you to set up scheduled payments so you don't lose track. Also, if you have bad or no credit, that doesn't disqualify you from getting a loan with us. We will still be able to help you find something to fit your needs.
Installment Loans near Me
Have you decided that you need an installment loan but don't know where to go? For an online installment loan, visit
AmeriCashLoans.com
or call us at 888-907-4227. Want to so see us in person? Just search for the nearest location on our website with our
interactive map
. Ready to apply? Have the following ready when applying for a loan both in store and online:
· Verified bank account and voided check (if applicable)
· Valid driver's license/state ID
· Current proof of income (e.g., pay stub or benefits letters)
· Proof of residency (two recent pieces of mail)
You will know once you are approved when you get an email from us saying so! Now that you know about installment loans, stop searching for "installment loans near me", or "what is an installment loan" and visit one of our stores or apply online.