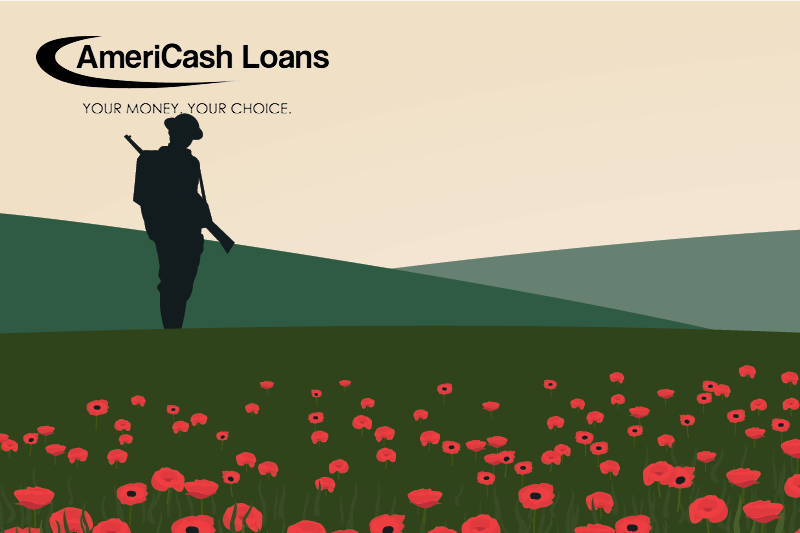 Maywood; Ready & Willing!
"AmeriCash Loans"
Illinois
"Installment Loans"
---
Maywood is a historic village that AmeriCash has been so proud to have been a part of and we continue to serve in store loans with pride and a smile! Did you know that Maywood was formed by Colonel William T. Nichols, who in 1868 came to Illinois from Vermont with six other men? Together these seven would create the Maywood Company, which would develop the village into what it is today! The village itself was named for the deceased daughter of the Colonel, May. Maywood's ties to the military don't end there though, with the 33rd Tank Company in the National Guard being stationed here. The brave men within the company fought in the Philippine Islands during World War II, and were part of the infamous "Bataan Death March" in April 1942. Out of the 122 men that were inducted into the 192nd Tank Battalion, only 41 were able to make it back to Maywood.

After experiencing an odd cycle of setbacks and growth, the population and prosperity of Maywood exploded between 1880 and 1890! One of the nation's burgeoning aviation boom after WWI, Maywood became one of the dramatic centers of advancement and testing of airplanes. Even Charles Lindbergh liked it so much, he crashed an airplane a year beforae his historic flight right in Maywood's backyards! (Though we don't think he did this on purpose).

With such a brave and patriotic past, AmeriCash as the loan store to go to has taken strides to match up to the tough and resilient residents of Maywood and we continue to do everything we can to not only thrive within Maywood, but to help Maywood grow itself! Minutes from I-290 and just south of Proviso East High School, the loan store is easily identified and actually right off the 1st & Legion 320 bus stop! Whether you're just visiting for the Veterans Memorial Park or a homegrown native, AmeriCash Loans makes it easy to get an in store loan as quickly as possible, with our amazing support staff ready and willing to help get you your cashloans and answer all your questions and to guide you through our super simple and easy application right there in the loan store!

You'll come to check out the authentic armaments of the 192nd Tank Battalion, which include a tank and cannon, but you'll stay for the calm and serenity vibe only a small town like Maywood can provide! If you're looking for in store loans, AmeriCash Loans is here and ready for all your questions and concerns about cashloans, so stop by the loan store at 1117 S First Ave Maywood, IL 60153 from 9-8 Monday through Friday if you're ready to be at the loan store with professional and knowledgeable associates that are here for you! Don't settle for subpar in store loans, AmeriCash Loans has loan plans that are tailored to your income, not your credit score!