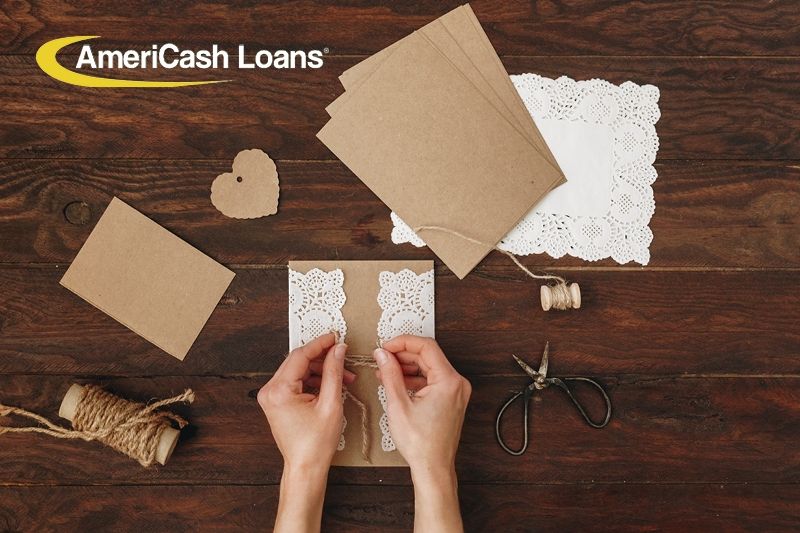 Money-Saving Wedding DIYs
---
The average cost of a wedding in the United States in 2017 was over $33,000, according to Business Insider. If that seems like an insurmountable mountain of cash, don't abandon the dream of your fairy-tale wedding just yet. It's possible to save enough money to have your special day sooner than you think, thanks to these five ideas for a cost-effective wedding that looks anything but cheap.
Make Your Invites
Employing a company to produce your invites could cost a few hundred dollars, or even more if you want something particularly elaborate. However, with a good quality printer and some basic computer skills it's possible to create your own invitations. Download templates online, and visit your local hobby store to source the right type of card stock and any decorative elements you want for embellishments.
One of the best things about making your own invitations is that you have complete creative freedom, so it's a fantastic opportunity to show off your personality. It's also possible to make your own save-the-date cards, place settings, menu cards, and thank you cards for even more savings.
Bake a Cake
The average cost of a wedding cake is $500, but can easily go as high as $1,000, depending on how many layers you want, notes Wedding Wire. If you're a whiz in the kitchen, consider making your own cake. Or, buy undecorated cakes from your local store or bakery and add your own creative flourishes. Why not eschew tradition completely and instead make a layered cupcake tower with a delicious selection of home-baked, frosted treats?
Select the Right Catering Option
Catering is expensive, with average costs running to around $4,000, Wedding Wire reveals. While it's possible to reduce your food costs significantly by doing your own catering, remember to factor in the time it takes to prepare food. Consider the difficulties involved with getting the food to your venue, too. This can be a lot of extra work you need to factor into your wedding plans for the big day.
Fortunately, there are many other ways to bring costs down, including opting for a buffet rather than plated meals, and having a cash bar rather than a full open bar. There is always a way to cut down on your catering costs, so work with your vendor to find the best option for your budget.
Have Your Ceremony Outside
Paying for a venue is one of the biggest expenses, with the most elaborate locations costing as much as $20,000, according to Wedding Wire. The average cost is around $5,400. It's possible to have a far less expensive day if you arrange to have your ceremony in a public park, or even in your own home.
With a few DIY hacks, it's possible to save money, but you don't want to spend every minute in the run-up to your big day worrying about the budget. Turn to
AmeriCash Loans
for help. Apply today for a loan of up to $4,000 (depending on state limitations and your personal situation), and the funds could take some of the stress out of planning your wedding.