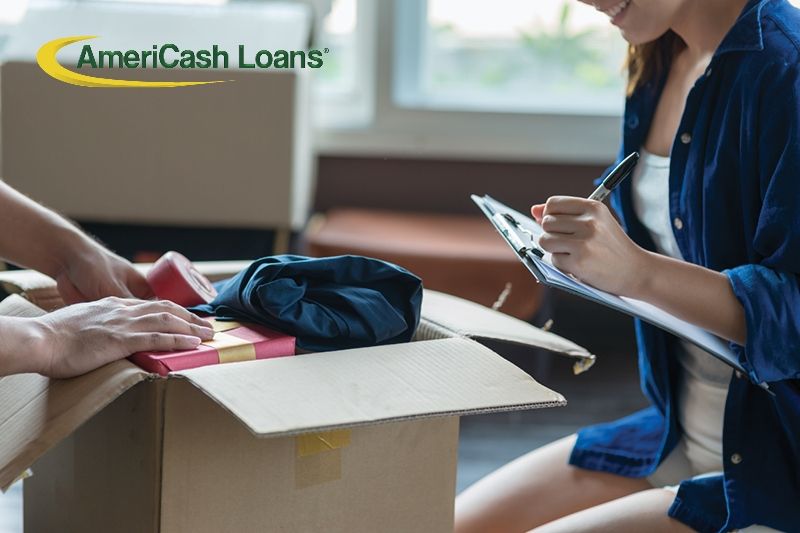 Moving Soon? Here's Your Checklist
---
Moving to a new house or apartment has the potential to be stressful. Fortunately, there are lots of ways to minimize the angst associated with your move. If you get a head start on these tasks, it's easier to focus on the excitement of a fresh start in a new place.
Make a List
The key to a stress-free move is organization. There are hundreds of errands that need to get done, so make a list of every task you need to do. Add to the list whenever you think of something new, and check off each task as you complete it. Ticking off items is a great way to keep on top of what you still need to do while also giving yourself a sense of achievement. Watching your list shrink is quite therapeutic, and it helps to keep stress under control.
Pack an Overnight Bag
You've just set foot in your new home, the moving company has left, and, after an exhausting day, you want to sit for five minutes and soak up the reality of what you've just achieved. Now isn't the time to start rummaging through boxes in search of your coffee maker, mugs, and those cookies you know you packed in the morning. Putting together a bag of essentials, including your toothpaste and toothbrush, phone charger, medications, and that bottle of celebratory wine you saved for this special occasion, is a good way to make the most of your first moments in your new home. Having easy access to your essentials gives you an opportunity to unpack at your leisure.
Reduce Clutter
Before the move is a great time to dispose of those unused, unwanted, and unloved items you stored in the basement. You can donate to thrift shops, sell online, or simply recycle — but whatever you do, get rid of it. Ditching these items now means fewer things to pack, fewer things to move, and fewer things to find space for in your new home. After all, do you really want to pay a moving company to transport stuff you don't want or need?
Contact Utility Companies
Nobody wants to go days without hot water or Wi-Fi. Contact all of your preferred utility providers for your new place. Open accounts about two weeks in advance so services are up and running in time for your moving day. Be aware that the amount of time a company requires depends on the type of service:
Electricity: Most providers can connect with one day's notice.
Gas: Usually takes a week to connect.
Internet and phone: May take up to two weeks to connect.
Be Prepared
During your move you may need some extra cash in your account to cover expenses for moving companies, travel, storage, or anything that might come up. Make sure you have one less worry on moving day by applying online here. We provide fast and convenient loans. The online application is easy and you'll know if you are approved right away! Get money in your account as soon as tomorrow.
By starting with these steps and getting ahead on you're to do list, your move should go smoothly and save you a headache. Remember, this is an exciting time so try to enjoy it and appreciate the new chapter ahead.