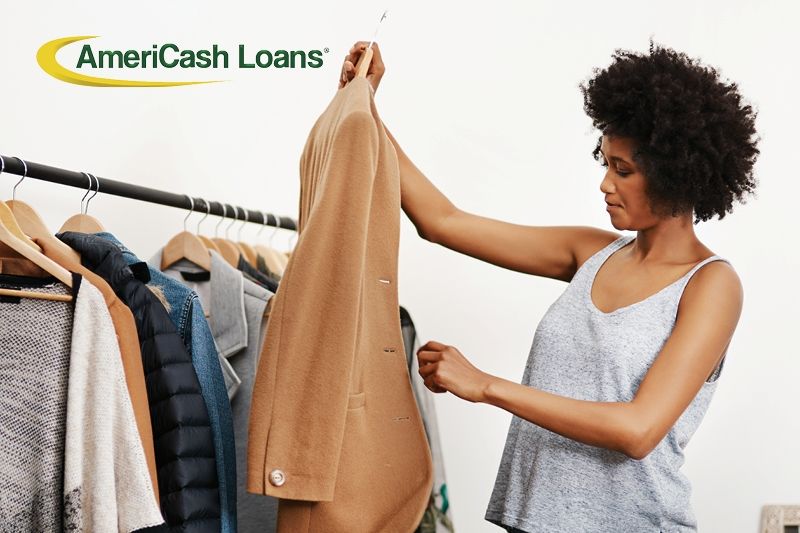 Refresh Your Spring Wardrobe
---
The days are getting longer, which means there are more hours to show off your adorable outfits. As shops and boutiques start bringing out their spring and summer collections, it's time to take inventory and find out what you need to refresh your look and stay stylish. Not sure what to pick up? Make sure that you have these essential pieces in your closet as you build your warm-weather wardrobe.
Sandals
It's time to show off those toes. Shoes are a simple way to add a new vibe to an outfit and show everyone that you're ready for sunshine and warmer temperatures. A comfortable slip-on shoe in a light color is versatile enough to wear to the office or a garden party. Espadrilles and espadrille wedges add a beach vibe to any outfit with their natural materials. Remember to add a fresh coat of polish to those nails first!
Jeans
Jean trends change from year to year. Your old skinny jeans from last year are still in style, but they're not the most popular trend. Fashion is trending toward wider and more relaxed fitting jeans. Darker washes are best for dressing up with a formal top, while light washes are your best bet for casual Friday.
Colorful Tops
It's time to replace your dark winter colors with bright spring colors. Blousy cotton shirts and tunics in floral patterns, fun prints and bright hues pair perfectly with darker jeans, shorts, skirts, and capris. If you're limited in the number of pieces that you can buy, opt for neutral colors and toned-down patterns so you have something that works well with a wider variety of outfits.
Jacket or Blazer
Spring brings warmer temperatures, but you can expect some chilly temperatures to pop up every once and again until summer rolls around. Jackets and blazers are in fashion, and you have tons of options to choose from. Casual denim jackets and even vests pair well with sundresses, and blazers in lighter fabrics like linen take you from the office to dinner out while keeping you cool.
Fun Scarves
If you don't have a lot of money to freshen up your spring wardrobe right now, then you can add a few colorful and fun scarves. They'll brighten up the darker colors of your winter clothes until you can add more pieces to your closet.
Accessories
Another inexpensive way to freshen up your spring wardrobe is with accessories. A cool pair of sunglasses, a shady sunhat, a bold clutch, and some sparkling stackable bracelets are all must-haves for your spring wardrobe. When it comes to accessories, opt for something that adds fun and excitement to your look while also boosting your mood.
If you've already put off refreshing your wardrobe but don't have the budget to make it happen, consider
AmeriCash Loans
. We provide fast and convenient loans of up to $4,000.
Apply today
and be ready for summer!