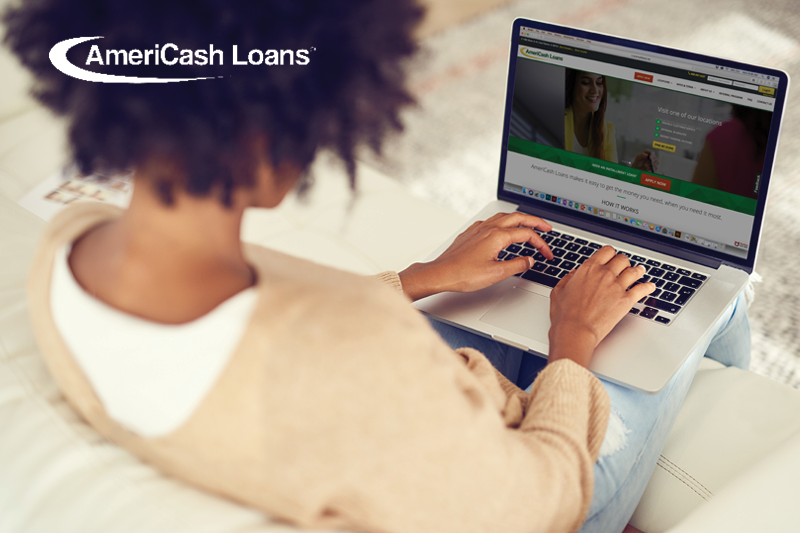 Share Your Great AmeriCash Loans Experience
---
Are you one of the thousands of people who have had excellent experiences with AmeriCash Loans recently? We encourage you to share your experience receiving installment loans, either at our in-store locations or online, by providing a testimonial on Google reviews, Facebook, or other social media sites. This provides a wonderful opportunity to share the process and your feelings when you received the quick and easy approval of a loan with others who are considering doing the same thing you did.
Leave a Review on Our Website
The first place that many potential customers go when they're considering an installment loan that can cover everything from surprise medical bills to high-interest credit card debt is the AmeriCash Loans website. Here, you can find a list of all our locations, including directions and maps for each of the stores. You'll also discover a breakdown of the entire process of getting installment loans with us. If you're pleased with your experience — or if you have a question or concern — we encourage you to email us at cs@americashloans.net.
Share on Social Media
If you're like everyone else in your community, you're often on Facebook or other social media platforms. After you've applied and received your quick and easy loan from AmeriCash Loans, be sure to log on to our Facebook page and share your experience. It's common in today's modern age to log on to social media to find out what others are saying about a company. This is especially true if you're looking to see if the company is reputable. Sometimes, people may complain about their experience, but sharing on social media is another way that we can reply professionally to any concern you may have. We care about our customers, and we want to offer the best customer service experience available. So be sure to "like" us today!
Refer A Friend
Once you've shared your experience with AmeriCash Loans on social media, on Google reviews, and on our website, we also encourage you to tell your friends. We even have a referral program to add to the incentive of simply helping the people you care about. When your friends and family apply for a loan using your Referral ID and they're approved, you can receive $100. They can also get a $50 credit toward their new loan. While some restrictions apply, it's worth spreading the word for the benefit of everyone.
We hope that through our professional customer service, fast and easy approval process, and referral program we're providing the best experience we can for your installment loan needs. To learn more about the process or to find an in-store location near you, log on to
AmeriCashLoans.Net
today.