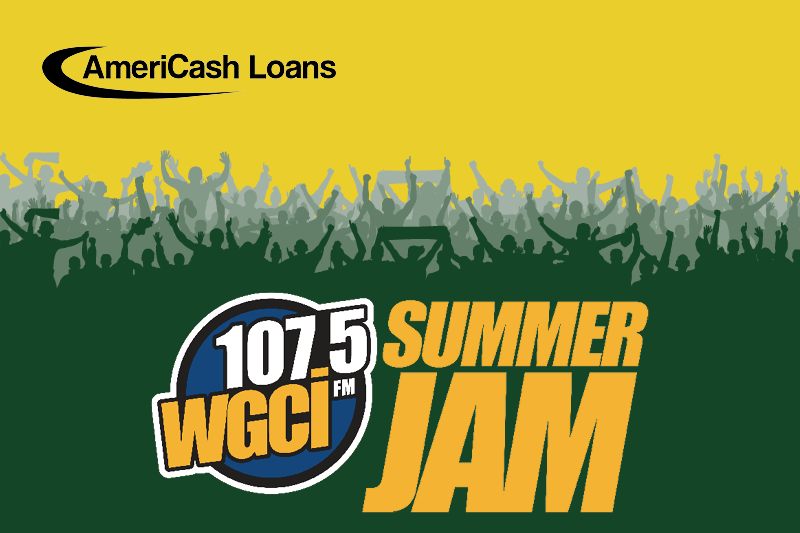 Win Tickets to See Gucci Mane This Summer With AmeriCash Loans
"AmeriCash Loans"
"Giving Back to the Community"
---
Your chance to get tickets to see Gucci Mane, Yo Gotti and others is here! AmeriCash Loans and 107.5 WGCI have partnered to give away tickets to
Summer Jam
on August 24. So what can you do for a chance to win Summer Jam tickets? Just come by the event at our AmeriCash Loans locations, you'll be entered to win! This events are your last chances to win tickets to see artists like Gucci Mane and Yo Gotti so don't miss out!
Wednesday, August 21
149 N Western Avenue
Chicago, IL 60612
11a-2p
Friday, August 23
7460 S Cicero Ave
Bedford Park, IL 60629
11a-2p
Additionally, 107.5 WGCI's own Tone Kapone is back for another year! He'll be there for the whole event and will select the lucky winner every 20 minutes! So come by for a chance to win tickets and meet one of your favorite DJs! But don't worry! If you're not available for the Lake and Western giveaway on August 21, you'll have another chance to win tickets at our Bedford Park location on August 23.
Can't make it to either event? AmeriCash Loans cares about our community, and we offer year-round events so you can familiarize yourself with our many locations throughout Illinois, Wisconsin, Missouri, and South Carolina. Check out our
community blog
to learn more about upcoming events near you.
Are there other artists on your must-see list this summer? You can get the cash you need so you won't have to pass on purchasing tickets. While you are visiting AmeriCash Loans in Bedford Park or at Lake and Western for your chance to win Summer Jam tickets, apply for a loan! If you can't make it to one of our convenient locations, don't worry. You can
apply online
today and have your cash as soon as tomorrow.