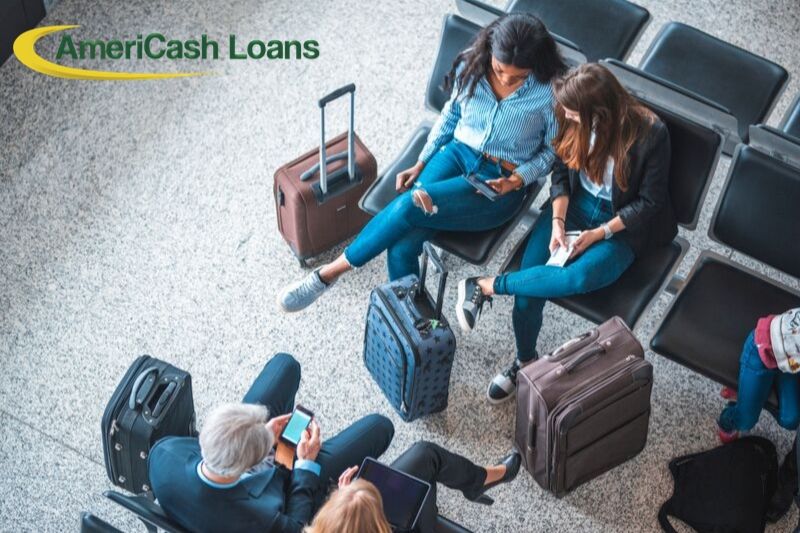 Things You Should Never Travel Without
"Tips and Tricks"
Vacation
---
If you're heading out on a trip sometime soon, you might be a little stressed about packing. After all, you want to make sure you bring everything you need (the bare necessities) and leave everything you don't at home (like that ridiculous fanny pack that makes you look like a tourist). If you're not sure where to start, make sure you check out our packing tips for including travel must-haves.
A Charger, and Headphones
Of course, you'll need a charger for any of your electronic devices (specifically your phone). Just make sure it has a universal plug if you're traveling overseas. Don't forget to grab a pair of headphones that work with your phone. This way you can listen to music or watch videos without disrupting those around you, and it can save you from having to listen to a screaming baby if you're traveling on a plane or train.
Safety Gear for Kids
If you're traveling with a car seat, look for lightweight, compact models that are easy to haul around. Snagging other safety gear like the Go-Go Babyz Mini Travelmate makes traveling with car seats even easier by letting you roll them through the airport like your favorite luggage on wheels. Or, you could look for an alternative like the CARES child restraint system, which is an easy grab-and-go option.
Medication
No list of packing tips would be complete without this: If you take any prescription medication, make sure you have at least a month's worth on you in case you get stuck in a foreign place that doesn't allow you to access pharmacy services. You may also consider bringing over-the-counter meds for minor issues like headaches or nausea. You never know what medications you won't be able to find in stores and pharmacies when you're traveling.
Plastic Bags
Here's a packing tip many people don't consider: Bring some gallon-size freezer bags that zip closed just in case you need them. You can put your toiletries in them to prevent spills in your suitcase, or use them to wrap dirty clothes or muddy shoes so they don't mess up the rest of your belongings on the way home.
Hand Sanitizer
You never know when you'll have access to a sink or fresh water, but hand sanitizer and antibacterial wipes can help you keep you safe and clean in any location. You'll be especially glad you brought it when you've been outside hiking or playing on the beach and then head straight to lunch at a local food truck.
Comfortable Shoes
Last but not least, you may plan to dress up while you're out of town, but be sure to bring at least one pair of comfortable shoes along. Even if you don't intend to leave your hotel or a small area of town, you never know when you'll find yourself with a long walk to your next sightseeing spot or running across an airport during an unexpected layover. It's hard to do that in heels, boots, or dress shoes.
No matter if you're traveling with a car seat or flying solo, you need to pack smartly to maximize travel comfort. From stocking up on travel must-haves and bare necessities to buying a swanky new fanny pack and luggage to paying for your vacation and meals, having extra funds on hand is essential. Saving up for your trip? Make extra cash to fund your adventures with
AmeriCash Loans' referral program
, which allows you to earn just by letting your friends know about us.