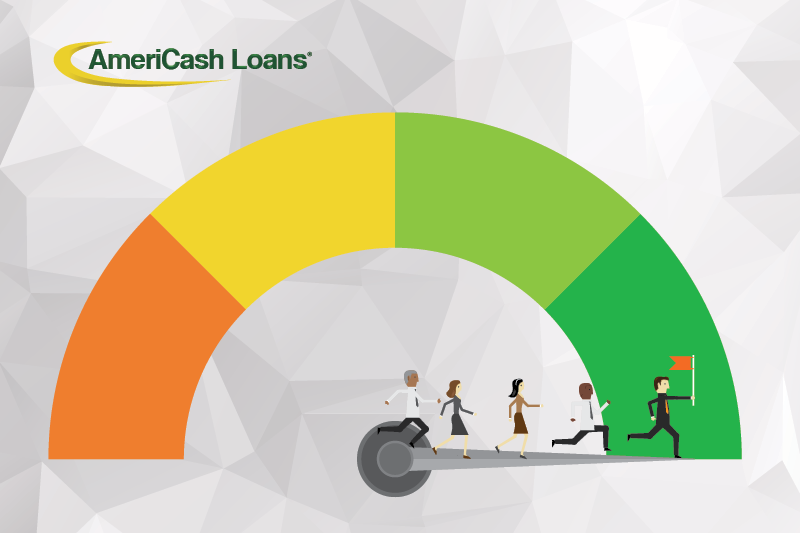 Why Our Customers Keep Coming Back
"AmeriCash Loans"
"Apply Now"
"Installment Loans"
---
When you're choosing a company to work with to apply for installment loans for bad credit, it's vital to do your research. There are so many lenders online and loan stores near you that aren't super reputable. Sometimes, these unsavory lenders can actually make your credit history worse with high interest and unfavorable terms. Poor customer service can make it difficult to find someone to talk with when you have a question. At AmeriCash Loans, customer care and customer support remain top priorities as we provide installment loans for our clients. There are so many good reasons why our customers keep coming back to us.
Respectful Service
John S. said that the AmeriCash Loans representatives he worked with provide "very, very courteous and respectful service." This is extremely important. Often, those who are struggling with debt can be inundated with collections calls, bills, and harassment from other lenders. It's easy to feel like financial difficulties are somehow an indictment of your character. We understand that situations can occur that require you to work through debt. By applying for an installment loan, you're taking responsibility for your debt — and we're here for you. We want to help you gain control of your financial situation, which starts with the possibility of receiving funds the very next day.
Professionalism
Lauren D. noted that "Your staff is very professional, friendly, and kind. Thank you so much!" At AmeriCash Loans, we take pride in our professionalism. Whether you're struggling with bills or interested in cash for a family vacation, we want to work with you, answer any questions you may have, and make sure you're comfortable with the process of applying for and repaying your installment loan. It starts with a fast and easy approval process and ends with any help you may need.
Personalized Help
Cheryl S. wrote on Facebook, "I have always had a good experience with Cheryl in Palatine. I would go back to this location for a loan when I need more cash." In each of our locations, our staff members are courteous and always willing to answer any questions you may have. To get started, just visit one of our branches with your valid photo identification, bank account information, and proof of income. Also, you can always refer to the AmeriCash Loans FAQ page to address the more common concerns.
Not only do customers return to AmeriCash Loans for great customer service, but they also tell their friends. There's a referral program that lets our customers share information about installment loans while making money for themselves and their friends. That's reason enough to return when you need extra cash to cover unforeseen bills or high-interest debt. To see more testimonials and learn more about the easy process of applying for a payday loan, log on to AmeriCashLoans.Net today.