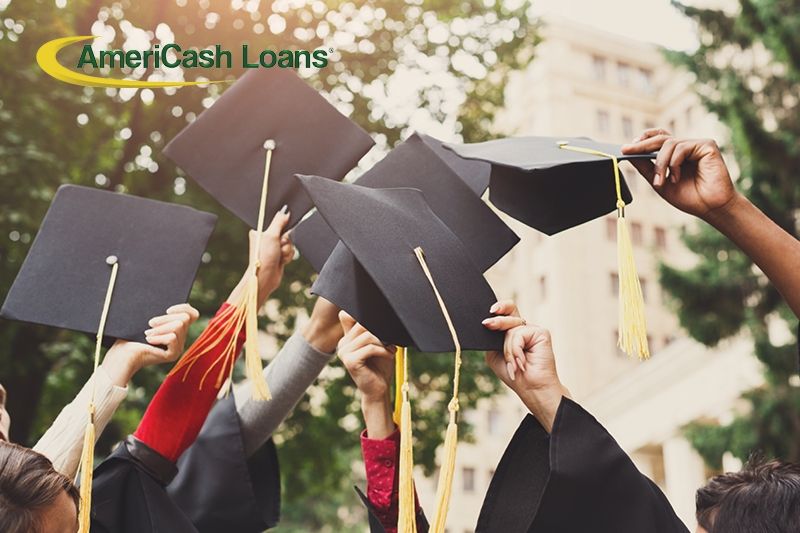 You Graduated! What Next?
---
Congrats, you've made it to graduation — that's no simple feat! You're joining the millions of others who are getting ready to start their journeys into the real world. It's time to celebrate your accomplishments and start getting ready for what comes next. And here's more good news: You're in charge. You're the captain, steering the ship and plotting the course into your very own journey. Use these tips to help get yourself started on your new adventure.
Create Some Life Goals
Before you really start diving into the real world and figuring out your version of adulting, take some time to think about what you want from your life. Where do you want to be in the next five years? In 10 years? Highlighting some of your major goals is a great way to create a road map for the next few years of your life. Maybe your biggest goal is to dominate in the boardroom. That's great — now you know that getting a job should be your top priority. But maybe you want to see the world and gain life experience, too. That is also something to take into consideration.
Evaluate Your Skills and Passion
While you're at it, figure out what you're really passionate about and good at. Whether you have already lined up a job, are about to embark on a job search, or have decided to volunteer, having a good sense of your skills and strengths gives you a good starting point around which you can structure your life and build upon your interests and passions.
Travel and Bust Out of Your Comfort Zone
Before you're tied down with a full-time job and adult responsibilities, take some time to be footloose and fancy free. Travel. Pick a destination that's sure to expose you to new ideas and different perspectives while pushing you outside of your comfort zone, instilling a new and wonderful sense of confidence that you can carry over into the rest of your journey.
Try New Things
Other ways to shake things up include volunteering, learning how to rock climb, or taking a class. The important thing is to expand your worldview, make new connections, and start realizing how very lucky you already are. It's important to stifle that sense of being scared that could otherwise prevent you from taking risks with your career or life choices.
Don't Be Afraid to Fall (or Fail)
It's all too easy to fall into the trap of catastrophizing everything. Everyone experiences at least a setback or two after graduation. Stop worrying that things will go wrong. Instead, focus on adventure, the skills you could develop, and the wonderful possibilities. Aim high and dream big. Even if things don't work out, you'll still be cultivating essential skills and the type of experience that future employers will notice.
No matter if you're embarking on a new career, setting up your first real apartment, or traveling the world, you can take the stress out of your post-graduation plans with
AmeriCash Loans
. We provide loans of up to $4,000.
Apply today
!