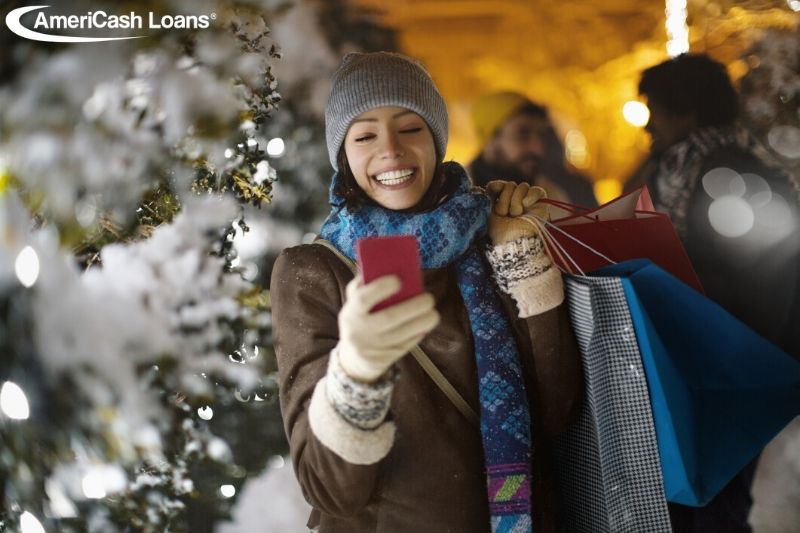 Your Guide to Last-Minute Holiday Shopping
---
It's the same thing every year: You promise you'll do your holiday shopping early, but you find yourself scurrying around town at the last minute by the time the holiday season rolls around. You're fighting crowds at the malls, sitting in traffic and shopping online at stores that don't offer expedited shipping or guarantee your gifts will arrive before Christmas Eve. Fortunately, shopping for last-minute gifts doesn't have to be unnecessarily stressful. If you have procrastinated once again this year, then follow these tips.
Start With a List
Before you shop, you need a game plan or you'll find yourself wasting time that you could spend enjoying the holiday season with friends and family. Sit down and make a list of all of the people you need to shop for. Brainstorm a few gift ideas for each person, along with an amount you'd like to spend. This helps keep you organized.
Start by Checking Online
It may be December 22 but that doesn't mean you can't still shop online and have your last-minute gifts arrive by Christmas. Many big retailers now offer expedited shipping, especially throughout the holiday season, to help ensure you get what you need when you need it. Even if you're not willing to risk it, you can also take advantage of in-store pickup at many big-box stores. This allows you to see if the store has an item in stock, and you can reserve it and pick it up without having to battle your way through the aisles.
Know When to Shop
If shopping online isn't an option, know when to hit the malls and local retailers. The Saturday before Christmas is the absolute worst day of the year to shop. On the other hand, you should try shopping on Christmas Eve morning. Many people have already completed their holiday shopping by this time, and you can still score some great deals. Find out if your local stores open early or stay open late during the days leading up to Christmas because stores are usually less crowded during those extended hours.
Go With a Gift Card
If your holiday shopping experience isn't going the way you'd like it to, don't shy away from gift cards. Some people say they're impersonal, but if you choose a gift card from a place the recipient really likes to shop, it shows you put thought into it.
Consider a Subscription or Virtual Gift
Another way to avoid crowds and still buy some cool last-minute gifts is to opt for subscriptions or virtual gifts. They arrive in the recipient's inbox or mailbox, and you don't have to worry about finding places that offer expedited shipping. Some ideas might include movie tickets, a year of entertainment subscriptions (like Netflix or Hulu), or a year of subscription boxes (like Ipsy, Blue Apron, Candy Club, or Dollar Shave).
One reason many people wait until the last minute to do their shopping is a lack of funds. Don't let your bank account add more stress to your holidays. Consider an installment loan from AmeriCash Loans instead.
Apply today!