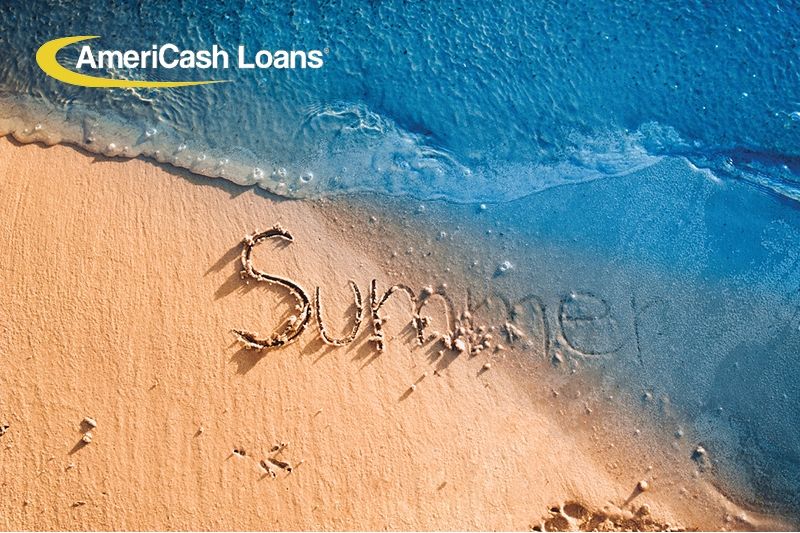 Your End of Summer Essentials
"Tips and Tricks"
Vacation
---
Things are really starting to heat up, so how are you preparing for the rest of your summer ahead? From switching things up at home to revamping your summer dress code or packing up for a much-needed vacation, you can turn this into your coolest summer yet with a few simple suggestions. Get ready to start soaking up the sun, while enjoying your favorite summer treats (hello, ice cream) with this quick guide to summer essentials.
Your Summer Home
As the thermometer heats up higher than you can believe and the grass gets greener, you may start to panic that you haven't enjoyed the warm weather to its fullest. One tip is to make the perfect space to soak up the sun and cool off with a dish of your favorite ice cream.
So, make sure your outdoor space is still barbecue-ready with festive string lights and consider giving all your outdoor furnishings a quick wash. With all the pollen and summer storms it shouldn't be a surprise that your furniture could be a little dirty. An outdoor fan keeps you cool while helping keep the bugs at bay. Inside, you can add seasonal touches with colorful throw pillows, fresh flowers, playful area rugs, and fun dishes for end of summer entertaining.
Concerts, Festivals, and Fairs (Oh My!)
Wondering what to wear for concerts and festivals? Cool comfort should reign supreme with your summer dress code. If you're going to be in the sun, stick with ideal clothes for summer: Breathable fabrics and light colors to look and feel cool. Trendy concert outfits include leather (or vegan leather) skirts or shorts, funky band tees, and breezy summer dresses.
No matter what type of summer event you're headed to, having the right gear on board makes all the difference. Enjoy the best possible summer concert or festival experience with must-have products like:
Bluetooth key finder to never lose your keys, wallet, or phone again
Waterproof power banks to keep your phone powered up beyond the last encore
Collapsible water bottle that's easy to tote, making it easy to stay hydrated
Get Away Your Way
If you're like many people, you probably believe summer and vacation go hand-in-hand. If you're planning a summer vacation, you need everything from summer clothing to travel essentials like suitcases, duffels, and a great travel journal to keep track of your adventure. Whether you're heading to a city location or a tropical beach, you need must-have items like sunglasses, sunblock, clothes for summer weather, a wide-brimmed hat, a new book, and plenty of healthy snacks for the road. Other helpful items include:
Baby wipes and hand sanitizer for wiping down tables at the beach and keeping your hands clean no matter where you are
Eye drops and a mister to prevent your skin and eyes from drying out and getting irritated in air conditioning or hot, dry, summer air
Travel apps that provide everything from directions and gas station recommendations to lists of nearby attractions
Whether you're revamping your backyard, shopping for summer dresses or packing the car, AmeriCash Loans makes stocking up on summer essentials a breeze. Even better, we have a referral program that lets you earn extra cash just by letting your friends know about us – it's like a cherry on top of an ice cream sundae. Find out more today.