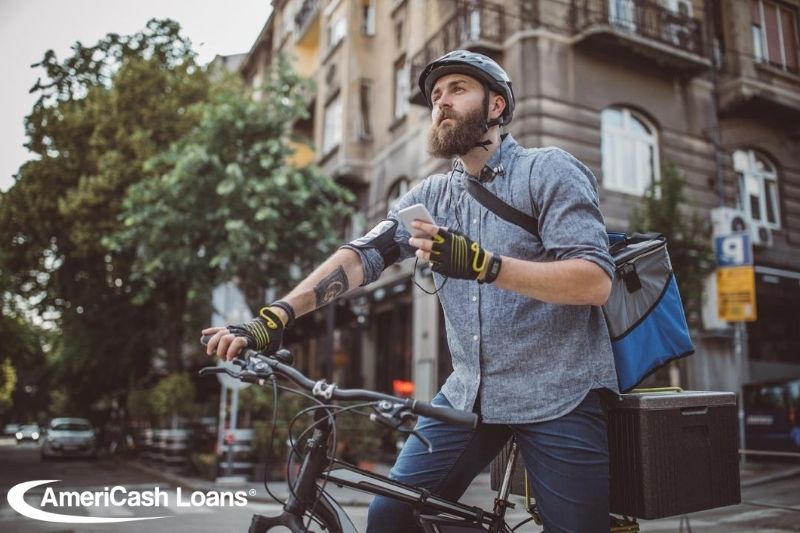 10 Side Gigs for Extra Cash
---
We all could you a little extra cash. When you need to make money fast, try these suggestions. Many of these jobs pay immediately, so you get to enjoy the rewards of your work faster than a typical 9-5 job.

Delivery Driver
​As a delivery driver, you pick up food from a restaurant and deliver it where it needs to go. Typically, people will tip you for deliveries so you can earn extra cash immediately on top of your hourly wage. You can also try delivering packages for a company like Amazon. All you need is your own car and smartphone to deliver the packages and capture photos of the package when delivered.

Dog Walker
Dog walking is a very enjoyable way to earn some extra cash. You can check with dog owners you know to see if any of them need a walker. You may also want to sign up through one of the many dog walking apps like, Wag!, as a way to connect with potential clients in your neighborhood.

Running Errands
Use an app, like TaskRabbit, that connects busy people with those who are willing to run errands for them to earn cash taking care of such things as a client's grocery shopping, dropping off a set of keys, or putting together a piece of furniture for them.

Working as a Bike Courier
Picking up work as a bike courier is another way to earn extra cash while getting some fresh air and exercise. Deliveries may include food from local restaurants, correspondence, or other types of packages.

Cleaning for Businesses or Homes
If you're a master organizer or someone who finds satisfaction in cleaning, picking up a side gig cleaning either homes or offices is a way to earn some money. If you need some supplies for this gig, consider getting an installment loan that is available from AmeriCash Loans to pay for them.

Selling Old Items
If you have things you no longer use such as outdated jewelry, old furniture, or clothes that don't fit, listing them for sale on an auction or classified ad site may help you make some money while clearing out unwanted clutter from your home.

Mystery Shopping
Do an online search for mystery shopping jobs to take advantage of this side gig. Most mystery shopping work offers a small amount of pay and reimbursement for any products you buy as part of the task.

Merchandising
Merchandising work typically starts out as part time at slightly higher-than-average pay. In this type of side gig you might be asked to set up a display or offer samples of food to a store's customers.

If these side gigs aren't for you, consider referring a friend to AmeriCash Loans to earn a little extra money through the AmeriCash Loans Refer-A-Friend program. You'll earn $100 and your friend will earn $50, too. There are no limits to how much you can earn so the more friends, the more cash. AmeriCash Loans also offers installment loans up to $4,000 that may pad your wallet when you need a little extra cash. Get started with the quick online application to get funded as soon as today, restrictions may apply.