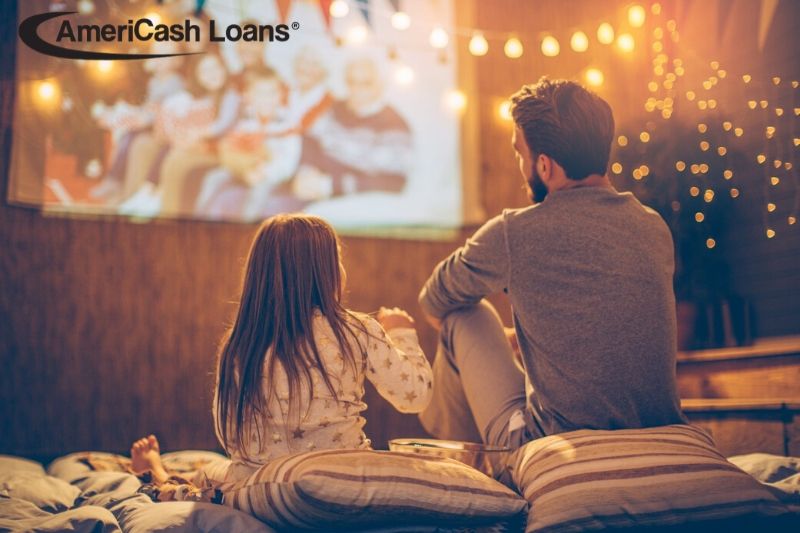 5 Fun Family Festivities
"Save Money"
"Tips and Tricks"
---
The kids are done with schooling, the weather is warm, and the sun is shining brightly — summer is here, which means it's time for loads of family fun. One mistake parents make is assuming that family fun is costly. But it doesn't have to be. At AmeriCash Loans, we've put together a list of inexpensive activities that all ages can enjoy.
Outdoor Activities
Summertime is the time for outdoor activities. Pack a picnic, fly a kite, set up an obstacle course, or buy a cheap pack of sidewalk chalk and draw. Outdoor activities allow you and your kids to put those imaginations to good use.
Movie Night
If you prefer to stay in and beat the heat, you can't go wrong with movie night. Whether it's an old favorite or a new release, you can rent a movie for a few bucks. Pop some popcorn and pour some drinks, and you've got a whole night of family fun.
Cook
Cooking and eating dinner may not seem like the most glamorous idea, but when you turn it into a family affair, it can be loads of fun. Fire up the grill on a warm summer day. Let the kids pitch in by baking cookies for dessert or putting together a salad. You can enjoy your meal outdoors as a picnic or take it inside and combine it with a movie night.
Library Activities
Next up on our list of inexpensive activities is a virtually visit your local library. Lots of library are hosting virtual events such as virtual field trips or online story times. You can also check out other libraries, not just the one in your area to see what activities they have. The events they offer may change throughout the summer, so you should check often.
Gardening
Have fun and learn something by planting a garden together. All you need are seeds and a trowel, and you can turn your backyard into your own little farmer's market. If you live in an apartment, you can try gardening on your balcony in pots. Either way, it may even encourage your family to eat more healthfully when you enjoy the fruits of your labor.
Don't let bills and other expenses prevent you from enjoying a fun summer with your family. Consider an installment loan from AmeriCash Loans instead!
Apply now
in minutes and you can get funded as quickly as tomorrow!