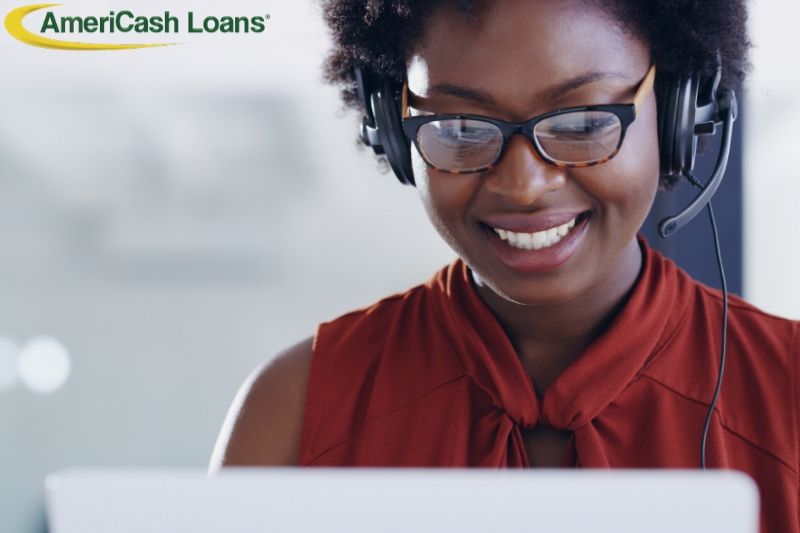 AmeriCash Loans: Our Customer Service
"AmeriCash Loans"
"Installment Loans"
---
Let's face it. Life doesn't always go as planned. Maybe your car breaks down on the way to work, or maybe you have a big event coming up but won't get paid for a few more weeks. Our goal at AmeriCash Loans is to make those hard times a little easier by offering installment loans with a side of amazing customer service.
A History of Quality Service
In 1998, we opened our original location in Des Plaines, Illinois, in a small office. At the time, our goal was to offer installment loans and top-quality service. We had no idea what was to come. Just four years later, we had 28 AmeriCash Loans locations throughout the Chicago area. As the company grew, so did our ability to offer quality service to our customers.
Eventually, we opened AmeriCash Loans locations in Missouri, Wisconsin, and South Carolina,. You can visit our website or contact our friendly customer service reps to see where the AmeriCash Loans locations are near you.
Customers Who Stick Around
But it's not all about us. Without our amazing customers, many of whom began using our services over a decade ago, we wouldn't be where we are today. No matter your reason for turning to AmeriCash Loans for an installment loan, we want you to leave the application process feeling confident and comfortable.
We never hide information or try to be dishonest. Our application process is fast, easy, and straightforward, and it's secure. We don't want you to worry or stress while obtaining a loan. On our site, you'll find other tools, including educational resources, reviews from our real customers, and information on our popular
Refer-a-Friend program
.
Contacting Customer Service
Our customer service representatives are available six days a week, Monday through Saturday, from 8 am to 8 pm. They're there to answer your questions, receive your comments, and handle anything else you might need. You can call us at 888-907-4227, email us at
cs@americashloans.net
, or
contact us
via the AmeriCash Loans website. We love to hear from you and can't wait to show you more about getting the cash you need to keep life running smoothly.
If you're interested in learning more or applying for one of our installment loans, visit the
AmeriCash Loans website
to start the process. If you have any questions or concerns, our customer service team is ready and waiting to help. Contact us today.