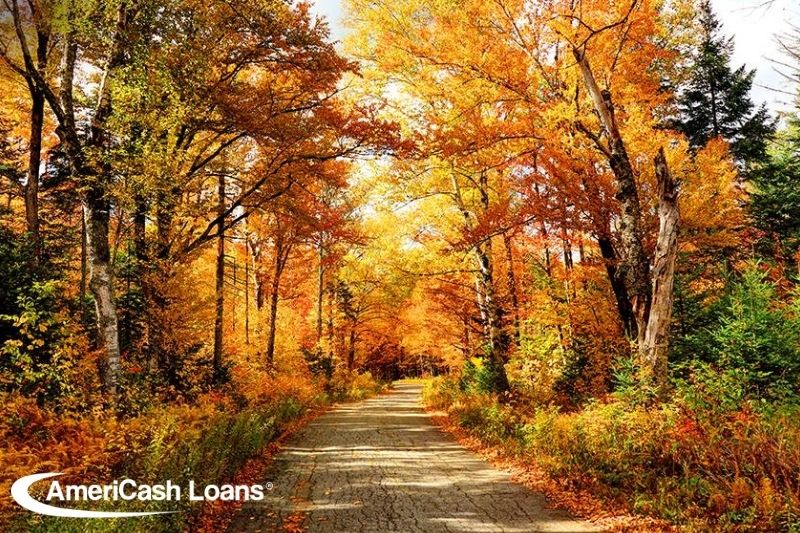 Top 10 Activities for Keeping Busy This Fall
---
While some people love autumn, some want to stay inside bundled up and find fall activities they can enjoy in the comfort of their own homes. AmeriCash Loans has put together a list of 10 ways you can stay busy this fall while still having fun.
1. Join a Virtual Book Club
Want to read more? Now's your chance. Grab some new or used books from an independent bookstore or head to your local library. You can even order used books online. Then, consider joining a virtual book club. Like the in-person kind, a virtual book club allows you to discuss what you read and create friendships, the only difference being you don't have to leave your home.
2. Become a Movie Buff
If the idea of scoring movie deals is more exciting than buying used books, it's time for a cozy movie marathon. Get caught up on the latest blockbusters or watch the old movies you've missed out on. You can find great movie deals everywhere from your local library to your favorite streaming services.
3. Learn to Cook
Fall is the time for harvesting amazing foods like corn, pumpkins, and apples. Buy some fresh produce at your local farmer's market, and try out those recipes you've been waiting to make.
4. Work on Home Improvement Projects
Home improvement projects may not be the most fun fall activities, but they're definitely satisfying. Paint the kitchen or seal up your windows to save big on your energy bill this winter. Need inspiration? Watch home improvement videos online or check out do it yourself blogs.
5. Carve Pumpkins
Speaking of fall activities, what's more fun than carving pumpkins? Bring one home from your local pumpkin patch or supermarket and have a fun-filled carving party. If you have little kids, let them paint their pumpkins, and don't forget to roast the seeds. One pumpkin can provide you with an entire afternoon of fun yet cheap activities this fall.
6. Learn Something New
Looking for affordable activities that don't require you to leave the house? Try learning a new skill like knitting, playing the guitar, or speaking French. You'll find all sorts of virtual instruction online, you just need to purchase the supplies.
7. Enjoy Game Night
Pull out some board games, and have your family join you for an exciting game night. Provide fall-themed snacks and beverages like apple cider to keep the evening festive.
8. Have an Indoor Tailgating Party
If you can't make it to a football game, you can still enjoy the spirit of the game. Make some nachos, wear your team's gear and create your very own indoor tailgate.
9. Create a Halloween Costume
Do your kids plan to dress up for Halloween? Don't settle for store-bought costumes. Get creative and try your hand at making your own together.
10. Get Organized
If you're looking for cheap activities, try spending some time at home getting organized. Put away your summer clothes or donate those old items in the basement to clear out some space.
Need some extra cash for the fall activities you want to try? Installment loans from
AmeriCash Loans
are always an option. It's easy to
apply online
on the AmeriCash Loans website and get your funds fast!