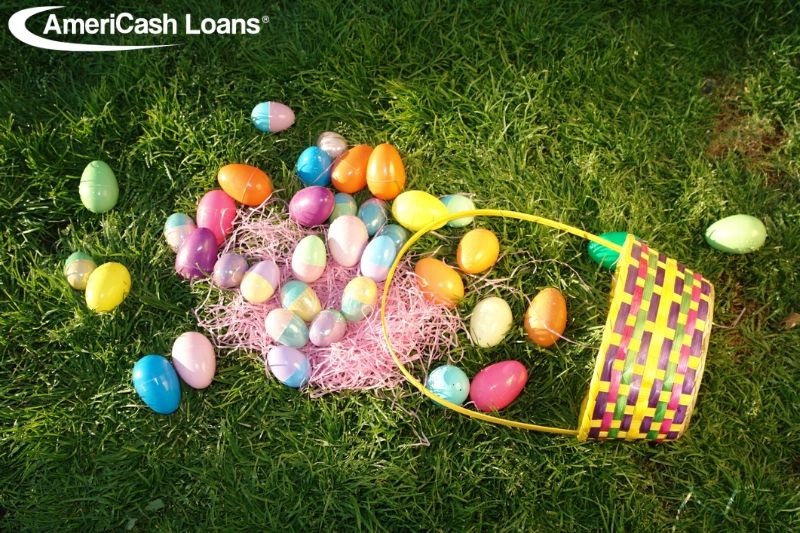 Easter Baskets Done Right
---
Easter baskets are part of a fun holiday tradition for many children, and it doesn't have to cost a lot to make these baskets into great gifts. There are some exciting Easter basket ideas from us at AmeriCash Loans that you can put together for the kids while still saving money. Things like picking up basket fixings at the dollar store and including some fun items that aren't Easter candy can help make the baskets you create more budget-friendly, so you can feel great about making these enjoyable Easter baskets for your kids.
Make the Dollar Store Your First Stop
When you're putting together the shopping list for your Easter basket ideas, the local dollar store is a place to start. Look for baskets or containers to put the goodies in at the budget-friendly price of a dollar each. Consider skipping the Easter grass and switching it out for something the children can wear, like a green T-shirt, some cute socks, or dress-up clothes from the toy section.
Save Money on Easter Candy
Easter candy – like chocolate bunnies, jellybeans, or eggs – is a common addition to Easter baskets, and there are a few ways to save money when buying it. One way to save on Easter candy is to add it to your dollar store shopping list. Another is to watch for sales on Easter candy. The candy prices typically get marked lower as the holiday gets closer. Buying candy in bulk is another way to save money on it, and it's an especially useful approach if you have multiple Easter baskets to make.
Easter Basket Ideas That Encourage Art-and-Craft Creativity
Art-and-craft supplies, like small kits or projects you plan for the children, are nice additions to Easter baskets. If you're hosting dinner for guests, save the projects to give the kids something quiet to do when dinner is over and the guests have gone home. Adding art-and-craft activities to your Easter tradition is a way to create memories for your children to treasure.
Hold an Easter Egg Hunt to Fill the Baskets
Fill plastic eggs with small candies, stickers, or other tiny treasures and hide the eggs for a treasure hunt. The children burn off energy hunting the eggs, and the eggs fill the baskets. Encourage children to help each other to make sure each child gets the same number of eggs, or consider separating children by age group to make it easier for younger children to get goodies easily.
Need some Easter candy, basket-sized gifts, or extra food for guests who are coming to visit? If you need some extra cash to make the holiday great, consider AmeriCash Loans.
Apply online now
to cover the cost just in time for your celebration! You can also earn some extra money by referring a friend to AmeriCash Loans through our
Refer-A-Friend
program.