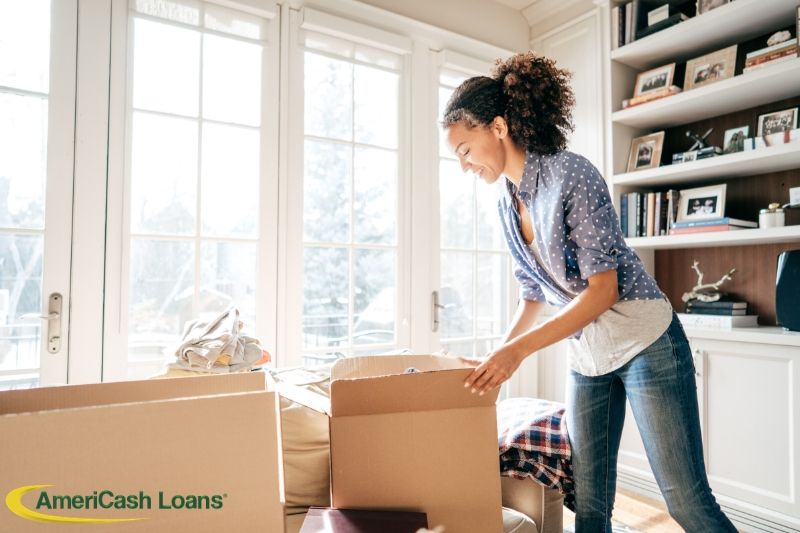 Easy Ways to Get Organized
---
Life gets busy, and any home can get a bit jumbled when you're busy juggling work and family. However, it's easy to get organized if you can come up with just a little bit of time. Taking advantage of organization ideas you can do in small pockets of time can be the key to organized living when you have a busy lifestyle. You may need to take an unexpected approach to get started, but once the ball is rolling, small steps quickly add up to big results. Want to learn more about how to organize? Check out these organization tips for inspiration on everything from getting started to how to organize a closet and more.
Prepare to Get Organized
A lack of storage space is a common issue for people who are trying to get organized. Creating a space to put things in is the first organization tip. Pick a cabinet to empty, and pull everything out. Spread the contents out on the counter for sorting. Decide what you want to keep and what you want to add to the space, and don't put anything else in the cabinet. It may feel like you're going backwards at first, because some items you pulled out may no longer belong. But the goal is to implement a plan that would ultimately store those items in their own organized spaces.
How to Organize a Closet
Organizing a bigger space like a closet is a natural next step because it gives you a bigger area for items and provides an important vehicle for organized living. If you don't have a closet, or your closets are too full to easily empty for organizing, try organization ideas like getting a freestanding closet or an armoire to create storage space. Any time you start with an empty space, it's easier to put things where you want them. When you organize a closet, start by putting the things you use the most at eye level so you can grab them quickly, and use the low space and high shelves to store boxed items.
How to Organize With Labels and Notes
When it comes to organization ideas one thing remains true: Labels and notes are crucial, especially if you're making a lot of changes to the way your home is organized. They can help you find things when the changes are still new and unfamiliar. Options include buying a label maker, using a roll of masking tape and a marker, or writing directly on the boxes you're using for storage. This comes in handy no matter if you're getting ready to organize a closet or revamping the entire house.
Dispose of Things You Don't Need
Perhaps the most crucial organization tip is this: A huge part of organized living is getting rid of the stuff you don't need, want or use. While you're sorting things, set aside a box to hold things you don't expect to ever use. You can sell the unwanted items, or donate them to someone who needs them. Getting rid of unnecessary items leaves you more space for living, and it lets you put more focus on the things you treasure the most.

Knowing how to organize is only half the battle. Having the right strategy and the right tools is important when you want to get organized and stay that way. If you need storage containers or maybe even a moving truck and a rented storage space, you can finance your home organization efforts with AmeriCash Loans. Apply for a loan here or find a store near you to learn more about your options.