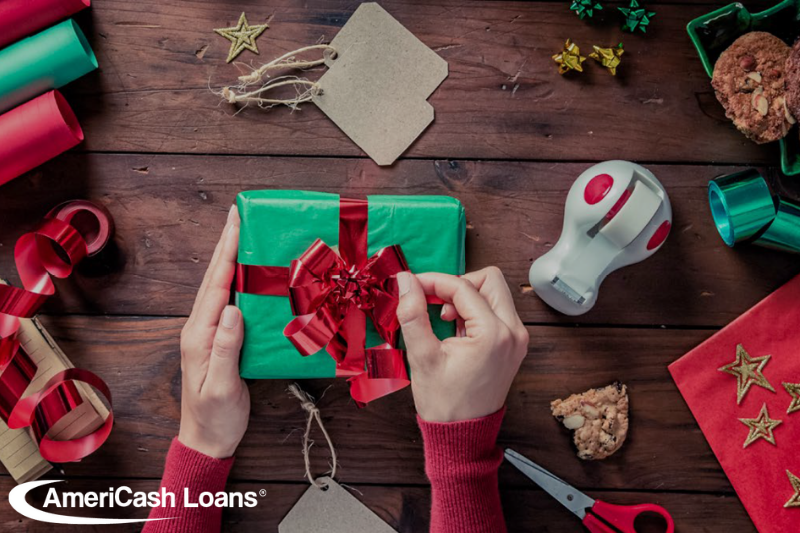 Holiday Shopping Tips
"Save Money"
"Tips and Tricks"
---
When holiday shopping time rolls around, you may find yourself feeling overwhelmed, especially if you're trying to come up with gift ideas on a budget. There's something about the season that tempts even the most frugal among us to overspend. Fortunately, there are some ways to give amazing gifts while staying within your means. At AmeriCash Loans, we've come up with a list of affordable tips that everyone can use to start holiday shopping this year.
Encourage Secret Santa When Possible
Whether you're shopping for your coworkers, family, or friends, buying one gift is much easier than buying 10, 20, or more. Chances are other people within the group are also on a budget. Reach out to everyone and suggest drawing names for a Secret Santa exchange.
Start With Online Shopping
When you're ready to begin buying gifts, start with online shopping before you head into the mall. You can compare prices from the comfort of home without dealing with the holiday season crowds. Most online shopping outlets offer free shipping or free in-store pickup, and you can look for discount codes and coupons while you shop.
Sign Up for Free Email Lists and Store Memberships
If you've never done so before, sign up for a store's free membership club or email list. They typically send new members discount codes for a percentage off a purchase. They'll also send out regular sales updates so you can research gift ideas.
Focus on Edible Gifts
Food and drink items make for some of the best inexpensive Christmas gifts because everyone will use them and they're easy to come by. Try baking cookies or making homemade candy. Throw in a few packets of hot cocoa or a bag of coffee, and you have the perfect gift for practically anyone.
Don't Skip the Dollar Store
You may not think so, but your dollar store is the perfect place to shop for inexpensive Christmas gifts. You can put together a fun and affordable mix of gift ideas for the person you're shopping for. For example, if you're shopping for a child, grab a mix of toys, games, and candy, and put it in a fun tote bag.
Give Services
Skip the holiday shopping completely, and consider handing out your services as free or inexpensive Christmas gifts. If your neighbors have toddlers, you can babysit while the parents enjoy a night out. You can offer to shovel snow for your elderly aunt or take your nieces and nephews to see a cheap movie. It won't cost much more than your time.
Buying gifts can be expensive, even when you're on a budget. We understand that at
AmeriCash Loans
. That's why we offer offer
Installment Loans
up to $4,000 to help you enjoy the holiday season.
Applying online
is fast, easy and secure. If you have any questions or want to learn more about the process
contact us
today!