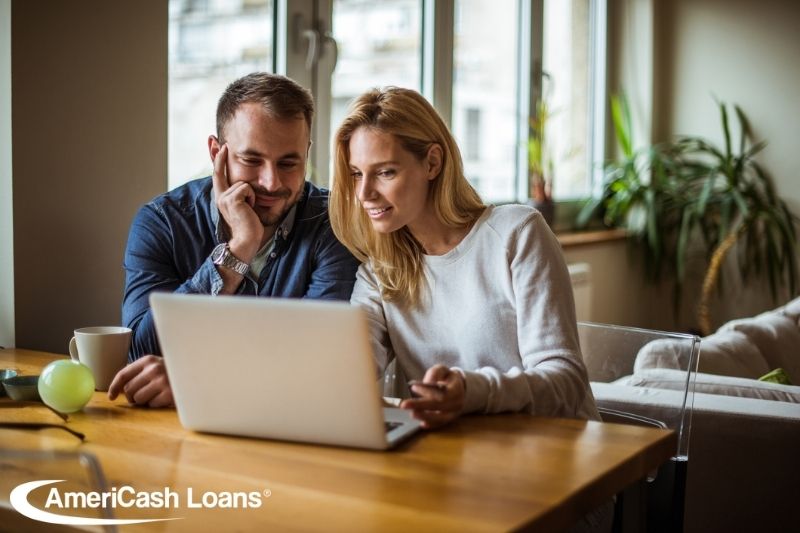 How to Apply like a Pro
"AmeriCash Loans"
"Apply Now"
"Installment Loans"
---
At AmeriCash Loans we have made our online and in-store application quick and easy because we know how important it is for our customers to receive their money as fast as possible! Use our guide to learn how to apply like a pro so we can get you your cash even faster.
Before applying make sure to have these three items ready so you don't have to stop to find the proper documents during the loan application.
Documents Needed:
Valid Photo ID
Verified Bank Account
Proof of Income
If you have any specific questions on what photo identification you can use or how to show proof of income, don't hesitate to reach out to our customer support team at 888-907-4227. After you have collected the documents above, get started with our
online application
and follow these 4 steps below. Just be sure to complete the steps before 11:30a CST to be considered for same day funding because restrictions may apply.
Step 1:
Fill out the form with the state you're applying from, the requested loan amount, your name, email address and the best phone number to be contacted at. (If you change your mind on the amount you want to borrow, this can be adjusted after you apply.)
Step 2:
You will then need to provide additional information such as your social security number, driver's license number, employer, and verified bank account.
Step 3:
Next, choose if you would like to receive your money through direct deposit or by picking up your check at one of our
store locations
.
Step 4:
Lastly, electronically sign for your online loan and press submit. One of our loan specialists will reach out to you within minutes to provide you with additional details about your loan along with a confirmation e-mail of your approval status. At this step, you can create an account on our customer portal making it easier to access your information when you return.
If you have any questions or need assistance applying, call our customer support team at 888-907-4227 or email us at
cs@americashloans.net
. Find your
local AmeriCash Loans store
to get your questions answered or visit our
FAQ page
for answers to our most commonly asked questions.
If you don't live in Illinois, Wisconsin, Missouri, or South Carolina we can still process your loan by visiting an
AmeriCash Loans store
closest to you.