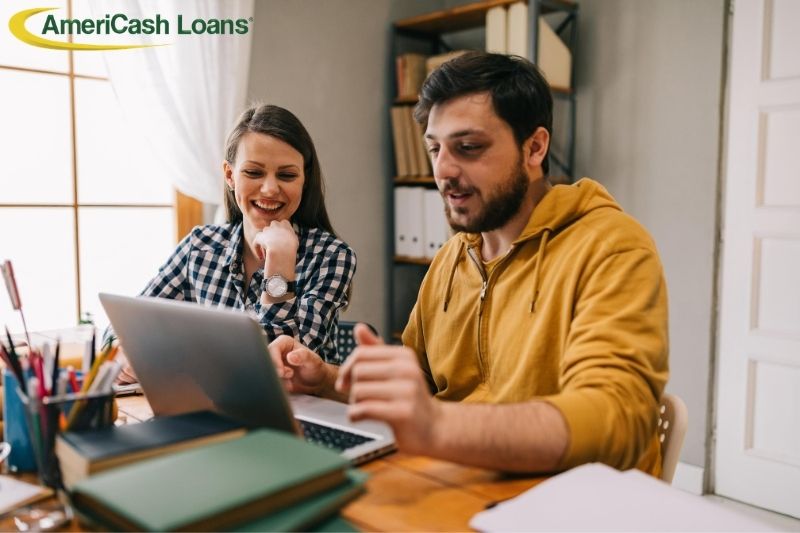 How to Earn Extra Cash Fast
"Apply Now"
"Installment Loans"
Refer-A-Friend
"Tips and Tricks"
---
Sometimes there's an emergency and you need extra cash or sometimes you want to treat yourself to a new pair of shoes, fancy dinner, or a trip to the spa. Whatever the case is, we all could use some extra cash. Here are some quick and easy ways you can earn extra cash.
Refer-A-Friend Program
AmeriCash Loans offers an awesome
referral program
for its customers! After applying you receive a custom referral code in your customer portal that you can share with your friends. For every friend that signs up using your code, you'll earn $100 and your friend will earn $50, too!
Cash Your Coins
Look for spare changes around your house, car, pockets, bags, and head to your bank to exchange your coins for cash. This is an easy way to earn extra cash fast because the coin jar sitting in your room may be worth more money than you think! Be sure to check if your bank charges a fee or not, you don't want to waste your coins on paying a fee.
Apply for a Loan
Sometimes when you need extra funds applying for a loan online is the quickest option. Online loans are quick and easy because after filling out the application, signing your documents, all you do is wait for the funds to be deposited in your account. This online loan process can usually be done in as little as twenty-four hours.
Sell Old Furniture and Clothes
Do you have clothes lying around the house that you don't wear anymore or furniture that you want to get rid of? Clear up clutter in your house and make some money off of the things you don't use anymore. Try selling your items on Facebook Marketplace, eBay, or apps like OfferUp, Letgo, or Poshmark. Keep in mind that this process can sometimes take a little longer than expected as you wait for someone to buy your items
If you still find that you need extra cash, apply online for a loan at AmeriCash Loans. We offer a quick and easy process to get your funds and our
online application
only takes a few minutes to fill out. You can get funded as quickly as the next day through direct deposit or the same day by picking up your check at one of our
store locations
. If you're considering getting a loan but have some questions feel free to contact our customer support team by calling or emailing
cs@americashloans.net
.