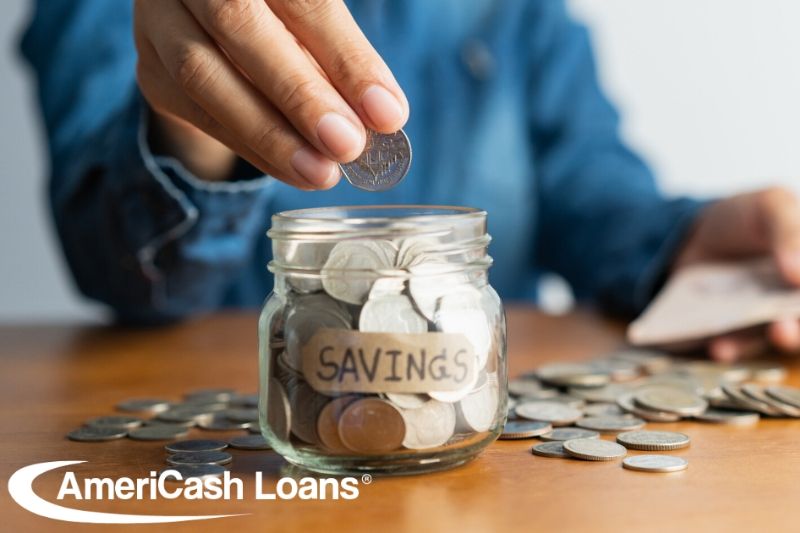 Myths on Saving Money
"Save Money"
"Tips and Tricks"
---
Learning how to save money is a skill that everyone needs to learn. We need to have an emergency fund for those situations where life throws us a curveball, or for those times when we want to make a big purchase responsibly. Saving sounds easy but the real question always is: how to save money? There are a lot of myths about saving money that may make it seem impossible but AmeriCash Loans is here to disprove those myths and show you anyone can start saving.

You Don't Earn Enough
No matter how much you make, there is always way to save any dollar amount. Money management is key for everyone when trying to save. Even if you save a dollar here or there, it will all add up in the end. One way to make sure that you are saving some money is to create a budget for yourself. With a budget, your money management challenge becomes simply a plan of how much you are spending, how much to put aside for certain expenses, and how much you are able to save. You know longer have to wonder or guess, instead you have plan to follow. Way easier!

You Have to Have Lots of Disposable Income to Invest
This is never the case. There are always options for one to invest. It's true, monetarily investing in something that could can always do, but it can be worth it. It often doesn't take too much to invest in a stock or a fund. Throw in a few dollars here and there and who knows, you may have a nice little nest egg in a few years when you decide to cash in on that stock!

The Cheaper Option is Better
When we think of how to save money, we often think that purchasing the cheaper option will save us the most money. This may be the case initially, but in reality, purchasing the cheaper item may cost you more than simply dishing out the initial cash for the more expensive option. Over the lifespan of the cheaper purchase, you may end up spending a significant amount on repairs, replacements or parts no matter the item.

These additional costs may actually turn out to equal so much more than the initial more expensive item. Don't be afraid to spend the moneyt to get something that you know is going to be reliable; just make sure that your money management is in line. You know what they always say, you get what you pay for.

Don't forget, AmeriCash Loans has got you covered. Apply online today or visit one of our locations in Illinois, Wisconsin, Missouri and South Carolina. Apply today to see if you're eligible for a loan up to $4,000 and get your money as soon as tomorrow.