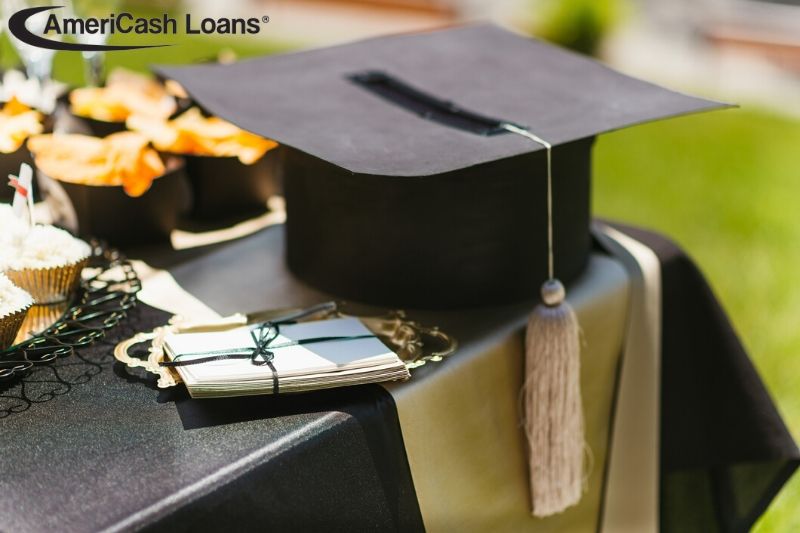 Secrets to Graduation Gift Giving
---
If you're like most people, you probably find yourself wondering what to bring to a party when you receive an invitation. If it's a graduation party, a gift is typically the only thing you need to have in hand when you arrive. Sure, you can show up with cash or a check tucked into a card, but why not take your gift-giving game to the next level? Here at AmeriCash Loans, we put our heads together and came up with some graduation party gift etiquette, ranging from ideas for affordable gifts to tips for shopping.
When Should You Buy a Graduation Gift?
If you know someone who's graduating, it's up to you whether or not you buy them a gift. However, if they invited you to their party, it's considered good etiquette to bring something. If you simply received a graduation announcement, whether or not you send the person a gift is up to you. That said, if you want to send a gift when you receive an announcement, you can.
How Much Should You Spend?
Most etiquette experts agree that the average graduation gift should cost between $20 and $100. How much you spend is up to you, but your relationship with the graduate typically determines what to bring to a party. If the graduate is a close relative or friend, you may want to spend closer to $100. If it's someone you don't know well or the child of an acquaintance, closer to $20 is okay.
What Should You Do If You Can't Attend?
If you receive an invitation and can't attend the party, it's still a good idea to send a small gift. Try to have the gift arrive at the graduate's home as close to the day of the graduation ceremony as possible.
Gift Ideas for Graduates
From affordable gifts to DIY gifts, we have some cool alternative ideas to cash:
A reminder of home: If the person is moving away after graduation, give them a gift that reminds them of home, whether it represents their city, state, or something more personal.
Personalized gifts: If you're into DIY gifts, try to find something you can personalize, like a mug or picture frame. DIY gifts are also a good idea when you're short on cash — just make sure they're high quality.
Flowers: A bouquet of flowers or even a potted plant is an excellent way to celebrate any occasion as a symbol of growth.
Gift Cards: Gift cards to the movies, a restaurant, or a spa are a great way to tell the graduate they did well and now they get to treat themselves.
Even the most affordable gifts can put a dent in your wallet. If you're short on cash but have friends and family who are graduating this year, consider an installment loan from AmeriCash Loans.
Apply online
now to get funded as soon as tomorrow!