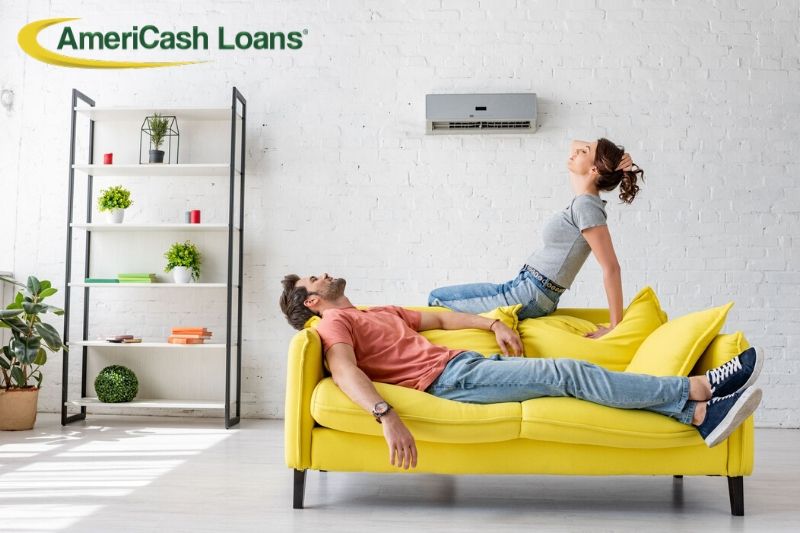 Simple Rules for Smart AC Usage
---
Warm weather is officially here, which means you're probably already thinking about how to lower bills — particularly your power bill — now that it's time to run the AC. It's definitely too hot to live without it, but there are some things you can do to cut the cost. Here at AmeriCash Loans, we've put together a list of ways you can save money on electric bills this summer.
Turn It Up During the Day
If you're out of the house for work most of the day and you don't have kids or pets at home, turn the AC temperature up, or better yet, turn it off completely. An empty house doesn't need to stay cool. And if you have a smart AC that you can adjust from your phone, you can turn it on an hour or so before you get home so you don't arrive to a hot house.
Ditch the Dirty Filter
Change your air filter every 3 months. If your filter is clogged up and dirty, your AC will work harder. This can cost you more to run it over drive.
Keep the Sun Out
Enjoy some summer savings by keeping your blinds, shades and curtains closed during the day. When the sun shines in, it warms up the room and makes the AC work harder to keep the space cool.
Don't Cool the Whole House
Save money on electric bills by only cooling the rooms you use. A window unit or a portable air conditioner is a great way to do this. Another option is to shut the vents in rooms that you don't spend much time using, like guest rooms and the laundry room.
Don't Cook
Your stove and oven can heat up the entire house. Enjoy extra summer savings by grilling out or eating something cold, like a salad.
Use a Fan
Is it really hot enough to turn on the AC? If you're stuck wondering how to lower bills, consider using a ceiling or floor fan on those days when it's just a little warm. You'll be surprised at how comfortable you can stay with just a high-quality fan.
Plant Some Trees
Believe it or not, planting trees outside your home can help you save money on electric bills — it just might take a couple years. They shade the house and keep the sun away, cooling things off in the process.
Get an AC Checkup
It should go without saying that an AC that works at full capacity isn't going to use as much energy because it's running more efficiently. A yearly checkup by a professional may cost you some money initially, but it can eventually lead to big summer savings.
If you've tried all of this but still need extra cash to your bills, try
AmeriCash Loans
. We make it easy to get money when you need it, and the application process is quick and easy.
Apply online
now or visit one of our convenient
locations
.