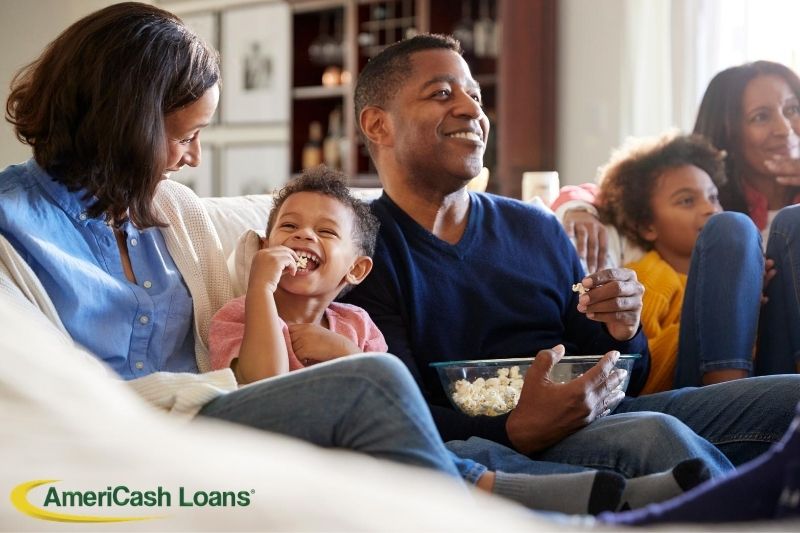 Smart Spending Habits: Entertainment Edition
---
When you're on a budget, one of the first things that you're tempted to cut out of your life is entertainment. But what if there was a way to keep socializing, and having fun without spending too much money? At AmeriCash Loans, we've come up with money saving tips for anyone who's looking to save while enjoying themselves at the same time.
Start Streaming
Even if you don't go out much, you probably watch TV. And if you still have cable, it's time to cut the cord. Streaming services offer far more affordable plans, and there's so much to watch. You can watch most new shows that come onto network or cable channels as soon as the next day, or sometimes you can even watch new shows live. Lots of streaming platforms offer deals that are connected to other services, like your cell phone plan. Be sure to check with all your providers to make sure you don't miss a great offer.
Get a Library Card
If you don't have a library card, get one now. While books are a great source of entertainment, libraries these days have much more to offer. Most have DVDs, magazines, audio books, eBooks and more for you to check out. Some even offer classes, story hours for kids, meet and greets with authors, and other forms of entertainment that are free.
Find Out if You Quality for Discounts
Restaurants, batting cages, mini-golf and other entertainment sites often offer discounts for students, seniors, teachers, military members, nurses, law enforcement, and other specialty groups. If you fall into one of these categories, it never hurts to ask. Some places offer even bigger deals on certain days of the week so always check before you go.
Use Coupons
Get familiar with coupon sites and apps. Not only do they offer deals on everything from groceries to entertainment, but many also offer money saving tips. Also, provide your email address to your favorite shops, restaurants, and entertainment venues — they may send out discounts from time to time.
At AmeriCash Loans, we know that all the money saving tips in the world aren't enough when times are tight. But that doesn't mean you shouldn't have a good time. An installment loan can help you pay for fun — or necessities like food and utilities — and it's fast and easy to apply. Get started with the
secure online application
process today and get funded as soon as tomorrow.