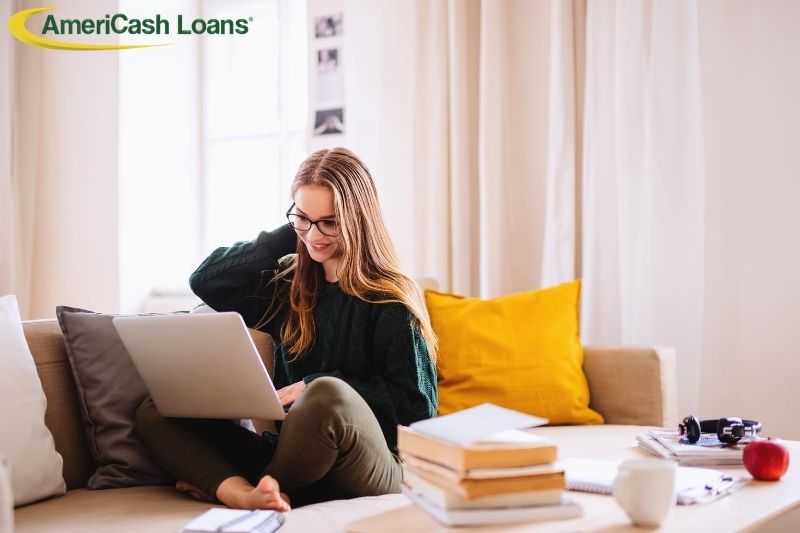 Top 5 Financial Definitions Everyone Needs to Know
---
Finance is not for everyone, it's confusing and at times difficult to understand. Whether you're looking to get a loan soon or want to brush up on your financial definitions, we came up with the top 5 financial definitions that everyone needs to know. Next time you research a lender, knowing these words below will help you understand what they have to offer.
Automated Clearing House (ACH)
An electronic funds transfer system governed by NACHA and the Federal Reserve. This allows for the direct deposit funding option financial lenders such as
AmeriCash Loans
offer.
Credit Limit
This is the maximum amount of money you can borrow. This amount is determined by the state you're applying from. Did you know in Illinois
AmeriCash Loans
offers loans up to $4,000?
Credit Score
A credit score is a number that evaluates your creditworthiness and is based on your credit history. A lot of items go into determining your number such as your repayment history, number of open accounts, how much debt you owe, and much more.
Direct Deposit
This is the deposit of electronic funds directly into a bank account rather than through a paper check.
Installment Loan
A loan that is paid back through a series of payments over time.
Now that you have learned about these financial topics, get to know a financial lender.
AmeriCash Loans
has been in business for over 20 years. We offer installment loans online and in-store. Like you learned above, we use ACH to get your funds directly into your bank account in as little as twenty-four hours. Did you know we also don't check credit scores? So, people with less-than-perfect credit can qualify for a loan.
Something else you might not know about AmeriCash Loans is the Refer-A-Friend program we offer. After applying you'll find a referral code in your customer portal that you can share with your friends to earn money. For every friend you refer, you'll receive $100 and your friend will receive $50, too! The best part is there are no limits, the more friends you share your code with, the more money you'll earn.
If you're interested in applying for an installment loan complete our
quick and easy online application
today and get funded as quickly as tomorrow. Have any questions regarding our product or loan process? Give our customer support team a call at 888.907.4227 or e-mail them at cs@americashloans.net.