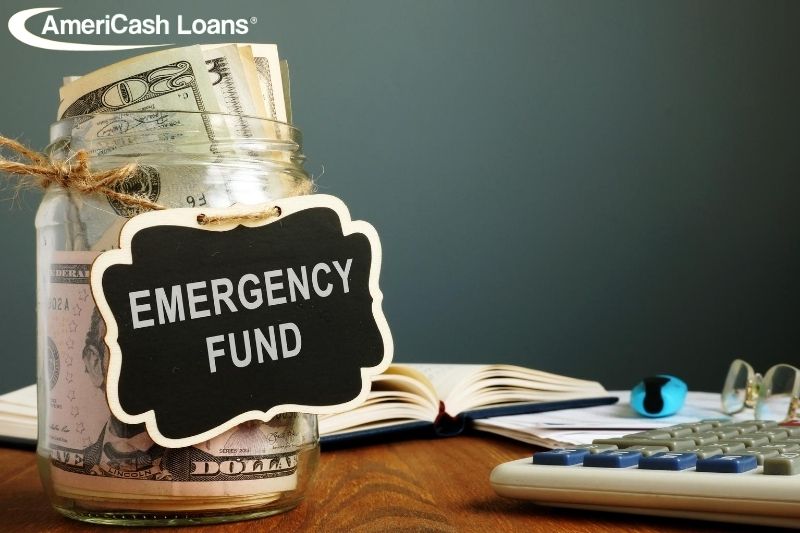 What to Do If You Don't Have Any Savings
---
In a perfect world, everyone has a savings account set aside for a rainy day. It's an emergency fund for when the car needs a costly repair, you have an unexpected medical bill, or the basement floods. Unfortunately, most people don't have any savings set aside. But there's no time like the present to start. And while it may take some time to build up your savings account, there are some things you can do in the meantime.
Start a Saving Habit
Saving money for an emergency fund should be a part of your regular routine unless you have an extreme emergency. Every time you get paid, pay your emergency fund first. Some banks even allow you to set up an automatic transfer from your checking account to your savings account.
Find Ways to Cut Back
If you're like many people, you probably want to start saving but you don't know if you can. It feels like every penny of your paycheck is gone before you get paid again. If you fall into this category, take a look at your habits to figure out if there are ways you can cut back. Cut your cable, and turn to streaming services, or stop going out for coffee every day and make it at home. Next time you need new clothes, check out your local thrift stores instead of buying all new brand names.
Make a Budget
Another way to cut back and force yourself into saving money is to create a budget. Sit down with a list of your bills, and divide your income up accordingly. Do you spend more at the grocery store than you should? Is there a way to lower your phone bill or get cheaper car insurance? Once you have a budget you can live with, use any leftover money to start your emergency fund.
Take on a Side Hustle
If you don't have any leftover money, consider a side hustle. Driving for a rideshare company, renting out a spare bedroom, or babysitting for your neighbor are all great ways to earn extra cash. Just make sure that that cash goes straight into your savings.
Consider Installment Loans
Installment loans are another option that many people turn to when they need to cash for emergencies. You can even apply for a loan from AmeriCash Loans. After you apply for a loan, you receive the money quickly, which means you can get the money ASAP. Over time, you pay it back in fixed installments. With installment loans, there are no surprises. This provides you with peace of mind and time to pay back the loan without having to worry about having money on hand for emergencies.
If you don't have any savings, and you'd like to apply for a loan with us at AmeriCash Loans, the process is fast, easy and secure. You'll receive a response from us within minutes of submitting your application, and the money may be deposited into your account in as little as 24 hours. Visit the
AmeriCash Loans website
today to learn more and get started with your application.