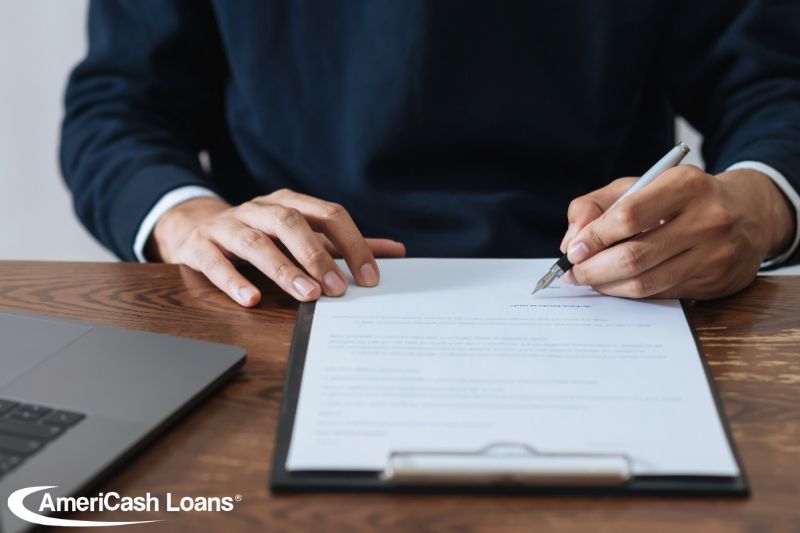 Why Choose AmeriCash Loans
---
There are a variety of lenders when it comes to getting a loan but for a fast, easy, and secure way turn to AmeriCash Loans. We have made the process of getting a loan with us simply because that's the way it should be! We'll cover the top 6 reasons why you should choose AmeriCash Loans as your lender.
1. Easy Application and Online Portal
Our application was designed to be quick and easy to fill out online, wherever you are. The only documents you need to provide are a valid photo ID, a verified bank account, and proof of income. When signing documents, viewing your approval status, or making repayments towards your loan; we have a safe and secure online customer portal that displays all your information in your account.
2. No Credit Checks
At AmeriCash Loans, we don't run credit checks. Your credit doesn't determine how much money you can borrow from us because you're more than just a number to us!
3. Fast Approval
You'll know the status of your approval in just minutes after applying by text, e-mail, or a phone call from one of our loan specialists.
4. Your Money. Your Choice.
With the addition of our "Your Money. Your Choice." program into the application process we have improved the experience for our customers to choose when to receive your money; as soon as the next day through direct deposit or same-day by picking up your check at one of our locations.
5. Real Customer Support Team
If it's your first time taking out a loan, we have an experienced customer support team available 6 days a week to answer all of your questions and address any uncertainties. When you call AmeriCash Loans, there are no automated responses, you speak with real people and not robots. You can contact our customer support team by calling or emailing cs@americashloans.net.
6. Convenient Store Locations As previously mentioned, you can apply online or in-store at one of our conveniently located neighborhood locations in Illinois, Wisconsin, Missouri, and South Carolina. Come in with your questions, if you need help applying, to pick up your check, or if you would prefer to make a re-payment toward your loan in person than through our customer portal. Our team is always ready to assist you with whatever you may need.
So, what are you waiting for? Apply online now if you want a fast, easy, and secure way to get funded. Have you had a good experience with AmeriCash Loans? Tell your friends about us with our Refer-A-Friend program and you'll receive $100 and they'll receive $50 too! The best part is there is no limit to how many friends you can refer.