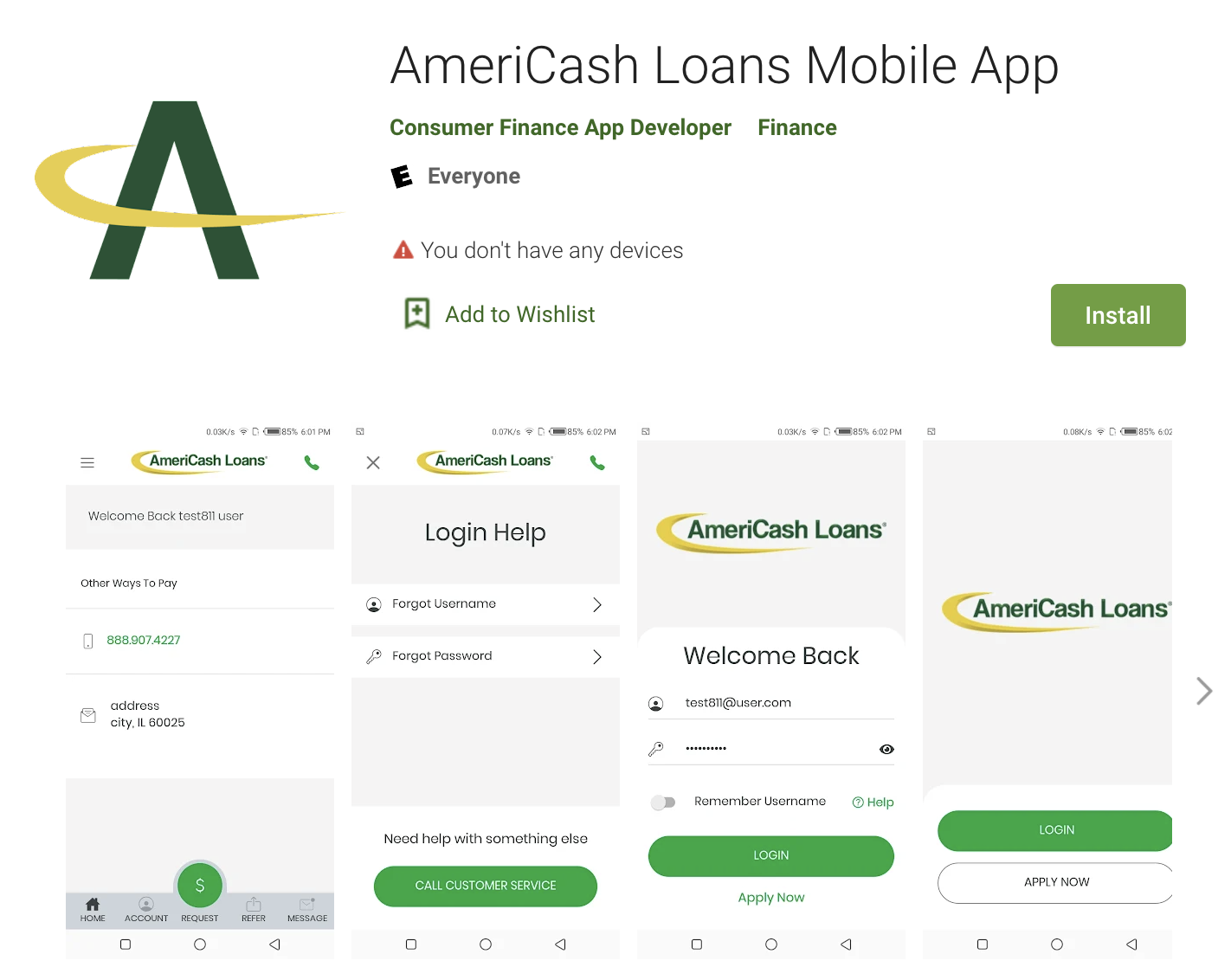 AmeriCash Loans Launches a Brand-New Mobile App
"AmeriCash Loans"
"Apply Now"
"Installment Loans"
---
Just when you thought our AmeriCash Loans application process couldn't get any easier… we launched our first AmeriCash Loans mobile application! You may be wondering, what exactly can our mobile app do? Keep reading to find out the amazing capabilities of it below.

Download the AmeriCash Loans Mobile-App Now! Apple Users - Andriod Users

Customers will now be able to apply for an installment loan faster, access account information, manage payments, and locate stores all in one mobile application right on their smartphone.

Apply
The AmeriCash Loans new mobile-app allows customers to apply for an installment loan even faster! With everything conveniently housed in one area and a smooth step-by-step loan application, you'll never want to pull out your computer or mobile browser again. In fact, apply before 11:30a CST to get funded as quick as the same day, restrictions may apply.

Access
Instead of opening a web browser to access your customer portal, you will now be able to edit your customer profile and view your loan account information right on the mobile application.

Manage
Through the mobile application customers will also be able to manage their re-payment options as well as make payments towards their loan without ever leaving their home.

Locate
With over 60 locations throughout the Illinois, Wisconsin, Missouri, and South Carolina area, you can now conveniently pull up our mobile application to find your nearest store location, view business hours, and store phone numbers.

The AmeriCash Loans app is now available to download for free on Apple and Android devices. Don't worry, if you have neither you can apply for an installment loan or access your customer portal by simply visiting our website here. If you have any questions please contact our customer support team by calling 888.907.4227 or emailing cs@americashloans.net today!